Five seconds remained on the clock. Federal Way High School trailed by one in the Washington state championship game. Ferron Flavors Jr. told the coaches he wanted the ball, picked the play he wanted and was ready to take the game-winning jump shot. 
But instead of coming off the screen then taking the shot, Flavors went off-script and drove straight to the rim — something no one expected.
"Obviously, in the state, in our area, everyone knows who Ferron was, that he's a shooter," Federal Way coach Yattah Reed said. "So they ran out on him, so he put the ball on the ground, attacked the basket and shot a floater to hit the game-winner. My reaction was like, 'Noooo … great shot, great shot, great shot.'"
In high school, most considered the California Baptist graduate transfer headed to Oklahoma State, as just a shooter. 
Now, years later, Flavors supplements a highly coveted freshman class at OSU as one of the more sought-after graduate transfers in the nation. And he's still only being coveted for his floor spacing ability. 
"There's definitely more to my game," Flavors said. "That's definitely the best thing I do. I don't think anybody in the country shoots the ball better than me. It's something that I do really, really well, so a lot of people are going to tab me as that. But I bring a lot more to a team, to the game than really advertised."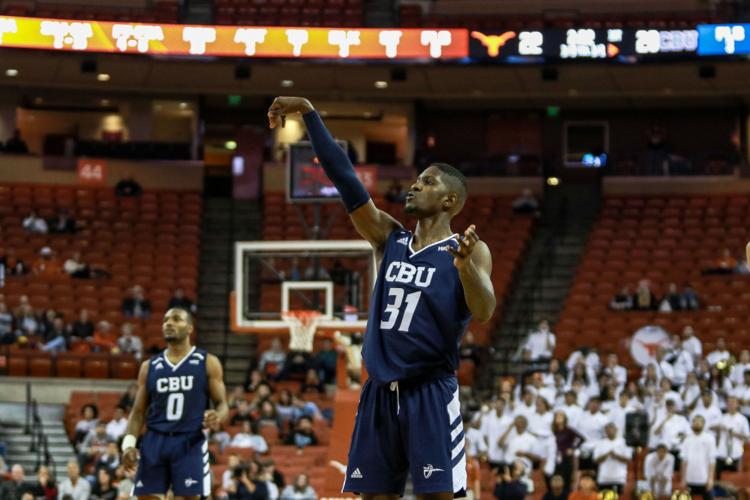 Flavors has made several stops along his basketball journey. He began his college basketball career at South Mountain Community College during the 2016-17 season before transferring to Fairfield University for a year. 
He then headed to California Baptist — redshirted a season — flourished throughout the 2019-20 season, then bolted for OSU.
That's a lot of experience under his belt. Now Flavors —  likely the only senior for the Cowboys next season — will be able to use that experience to take on a leadership role with this young OSU roster.
Flavors said it's expected for any graduate transfer to take on a leadership role, but the coaching staff specifically told him it's something they need him to do. And he's ready and excited to do exactly that.
Reed said Flavors is going to be an excellent leader because of experiences dating back to high school.
"He understands what it takes to lead," Reed said. "Leadership isn't just being the loudest. Like I told you, he's going to show you by his actions. He's going to take these guys under his wing and pull them to the side and talk to them. He understands that because he was a big-time leader for our program that won back-to-back state championships."
Flavors won those championships his last two seasons at Federal Way — when he was given the opportunity — but that wasn't always the case.
In fact, Flavors only played two minutes during the state playoffs his sophomore season. Reed said Flavors didn't get the opportunities that he deserved early on, but that didn't deter Flavors from reaching his goals.
"He believed in himself and that's the first step to success," Reed said. "You can't wait for someone to believe in you, you have to believe in yourself. Ferron has been like that since middle school."
Even as a freshman, Flavors believed no one could shoot better than him. That mentality has fueled him to be the player he is today, which speaks to his endless confidence.
"Ferron is confident because he just doesn't talk it, he shows you," Reed said. "It goes back to, he's a kid that his actions speak louder than his words. He going to believe in himself. He's not going to be talking to you, he's going to show you."
Confidence is important for a shooter, especially one like Flavors who takes and makes difficult jumpers.
While Flavors is more than just a catch-and-shoot player, it's easily his best asset, which should alleviate much of the pressure off drivers like Cade Cunnigham and Isaac Likekele while boosting the offense's overall efficiency.
Flavors said he's never been able to play with a true playmaker in his career, and this situation should give him even more open shots.
But wherever Flavors been gone, whatever his situation has been, his work ethic has always stood out.
"Once he has his mind set, he's going to do whatever it takes," Reed said. "He's the first one in the gym, the last one to leave, and he works on his craft."
That high-level work ethic could propel Flavors to his next goal — reaching the NBA.
"I've heard from a lot of different scouts before, they've kind of just told me, 'We know you're a professional NBA shooter right now, but are you going to be able to do that at that (Power 5) level? Playing against better players, against more athletic guys?'" Flavors said.
Flavors said he's confident he can because he's always played well in his nonconference games. He scored in double digits against California and Texas — two Power 5 opponents.
Now he'll get the chance to prove to NBA scouts that he can consistently produce at the Power 5 level this season.
Off the court, Flavors describes himself as a quiet, laid-back guy who spends time loves to spend time with family and play video games. He's a big NBA 2k20 guy.
"(He's a) great kid, funny, understanding, loyal, flexible in the sense of being able to do something or if something changes up randomly, he's understanding and willing," Reed said. "A great teammate on and off the court. He's a young man that you want in your circle. He's someone who's going to make you better as an individual on and off the court."
Now, it's finally time to answer the question everybody's been dying to know: what's Flavors' favorite ice cream flavor?
It's Oreo.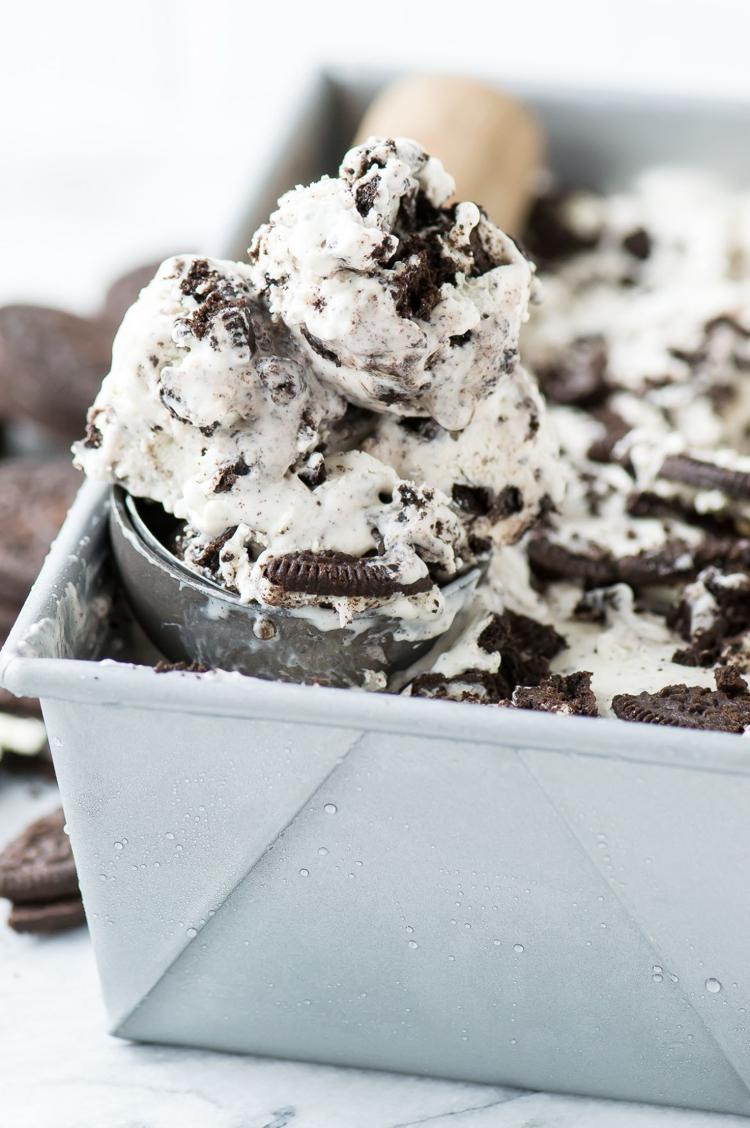 Although Flavors' time at OSU will be brief, he can't wait to get the Stillwater and experience the family culture,  homey environment and loyal fan support that the school provides.
"Words can't really do justice for how excited I am," Flavors said.
Flavors is joining a talented group of incoming and returning players, and he's sure to make his mark — in more than one way.
"What they're getting is someone who's coming with a record of understanding what it takes to win," Reed said. "You're getting someone with a work ethic. On and off the court, he's going to be a leader. He's going to do whatever it takes for the Oklahoma State community to help the program reach its goals."