The Cowgirls found someone born to coach.
Oklahoma State has named Jacie Hoyt as the next coach of the Oklahoma State women's basketball team, pending board approval and a background check.
Hoyt finished her fifth season as head coach at the University of Missouri-Kansas City. Prior to her time at UMKC, Hoyt spent three seasons as an assistant coach at Kansas State (2014-17) and three at Nevada (2011-14).
Jacie's mom, Shelly, is a Kansas high school coaching legend who at one point led Hoxie High School to a state-record 107 wins and four consecutive state titles.
"She gave me a blueprint for how to coach," Jacie said. "I watched her operate - and succeed - in what was a man's world. She overcame a lot of obstacles and that had a huge impact on my coaching career and philosophy."
Hoyt will be OSU's only female head coach, and the first since Courtney Jones coached the women's golf team in 2018-19.
After a prolific high school career, Hoyt played basketball at Wichita State University from 2006-09. She started every game at point guard her final two seasons. After her the conclusion of her playing career, accelerated by four ACL tears by the time she graduated, she was a graduate assistant coach at Fort Hays State in Kansas for the 2010-11 season.
How the hire can help the Cowgirls:
Recruiting has not been a strong suit of the women's basketball program in recent years. In the last 10 recruiting classes, OSU landed only seven top-100 players. The highest ranked player in that span was Brittney Martin, the 19th ranked player in 2012. The next highest was Roshunda Johnson, the 49th ranked player in 2013.
In Hoyt's tenure, UMKC recruited Brooklyn McDavid, a former All-West Coast Conference First Team player, and Kiara Bradley, a former Great Lakes Valley Conference First Team player. Hoyt's highest-rated high school recruit at UMKC was Tamia Ugass. Ugass was the second-ranked center in Minnesota and initially signed with Louisiana State University but signed with UMKC six months later.
At KSU, Hoyt helped recruit and coach seven All-Big 12 athletes, headlined by Breanna Lewis, the 23rd pick in the 2017 WNBA draft.
At Nevada, Hoyt helped recruit and coach four all-conference players. The WNBA's Tulsa Shock drafted one of the players, Mimi Mungedi, with the 25th selection in the 2015 draft.
Kansas State women's basketball coach Jeff Mittie watched Hoyt's work closely, when she was on his staff from 2014-17.
"What I saw in her as an assistant was someone who was extremely motivated and highly organized," Mittie said. "She had a great plan in recruiting and had the work ethic and skill to execute it."
The Cowgirls are coming off their worst season in 17 years. OSU finished 9-20 overall and 3-15 in the in the Big 12, second to last in the conference. Hoyt immediately brought life to a stagnant UMKC program and will be looking to do the same in Stillwater.
The Roos won only 35.6% of games prior to Hoyt's arrival. In her five seasons, the Roos won 60.8% of their games and in 2021-22 reached the postseason for the first time in a decade.
Hoyt injects life into the program she is at. She is said to have tremendous energy.
Bill Self, coaches 40 minutes west of Kansas City at KU. He played basketball at OSU from 1981-85.
"Coach Hoyt is a very talented young coach," Self said. "Oklahoma State will love her energy and ability to motivate and promote their program. Congratulations to her and to OSU."
Off the court:
Coaching is a Hoyt family tradition. Jacie and her three sisters grew up in Hoxie, Kansas, a town of about 1,200. Both parents, Shelly and Scott, coached basketball. Today, Jacie's father and two of her sisters work in the teaching business and the third sister, Terran, served as a graduate assistant on Jacie's staff at UMKC.
Coaching is in Hoyt's blood.
"Jacie understands the coaching world because she has been in it her entire life," Mittie said.
Jane Albright was Hoyt's coach at WSU and mentor.
"Jacie is so unique and creative in her approach," Albright said. "She grew up in a coaching family and knows the X's and O's as well as anyone but she's also a people person. It's rare to get someone who does both as well as her."
Hoyt is married to Daniel Heflin, who works as an assistant athletics director of major gifts at KU. Heflin worked at Texas Tech with OSU athletic director Chad Weiberg from 2015-17.
"I can't imagine being married to a more supportive husband," Hoyt said. "He's by my side in everything I do and encourages me to chase my dreams. It takes a special person to be married to a coach at this level, but he invests in my players and is incredibly supportive. Family is very important to us and we view the team and our players as our own."
---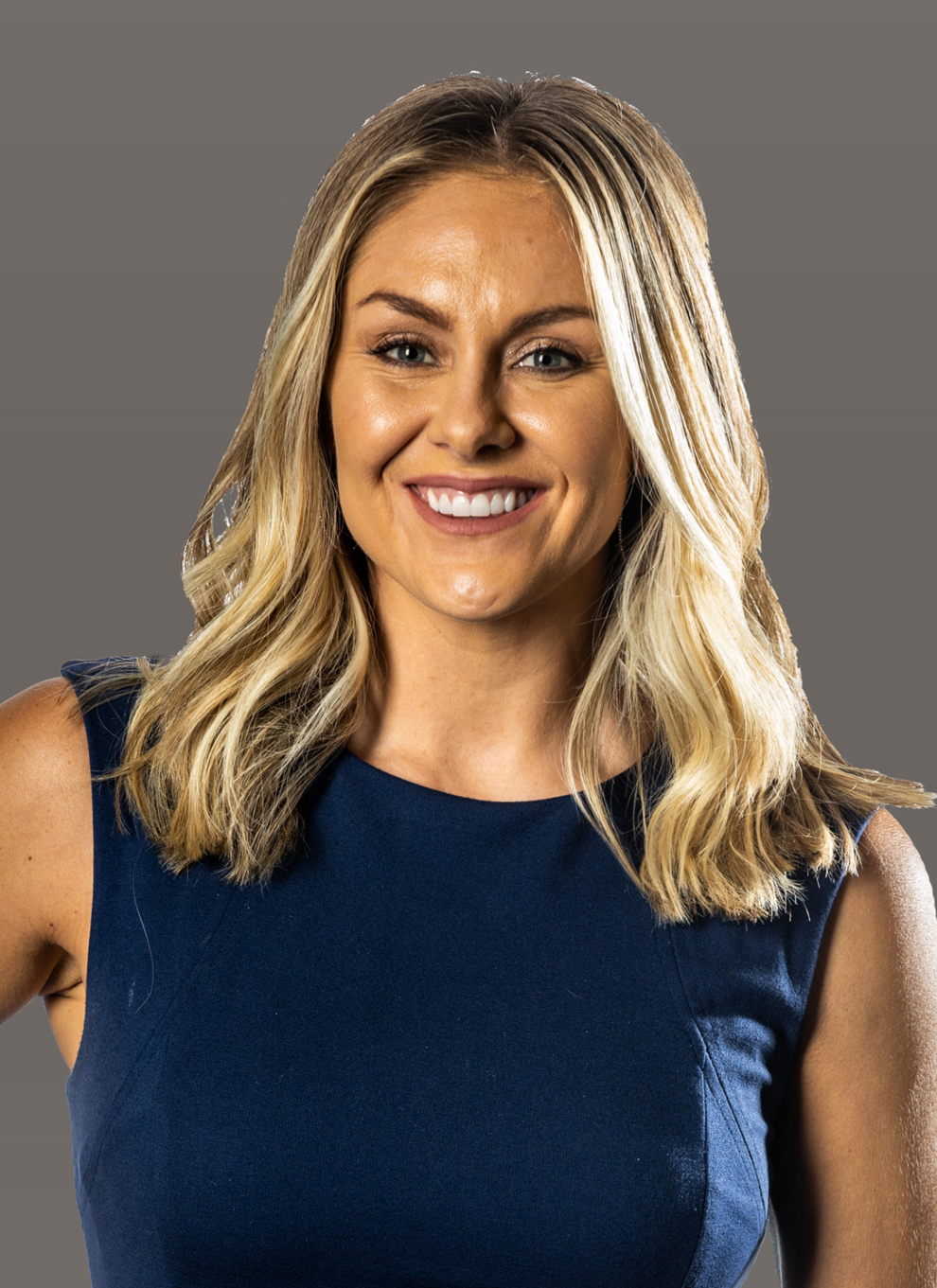 JACIE HOYT BIO BOX
Age: 34
Previous stops:
2017-22 - Kansas City (head coach)                                  
2014-17 - Kansas State (assistant)
2012-14 - Nevada (assistant)
2009-11 - Fort Hays State (graduate assistant)
Awards:
2020 WAC Coach of the Year
Notable players coached:
Breanna Lewis (Kansas State): 23rd pick in 2017 WNBA draft
Mimi Mungedi (Nevada): 25th pick in 2015 WNBA draft
Ericka Mattingly (Kansas City): WAC player of the year.
---