On a 2018 summer day in Indiana, a 100-strong legion of college basketball coaches surrounded John-Michael Wright's EYBL team at a showcase tournament.
It was a chance for Wright, 17, to generate a desperately needed offer. Go in, ball out and pique interest from the watchful cohort of coaches with Power Five logos emblazoned on their polos.
While Wright warmed up, a coach from Memphis approached, saying he heard about Wright and would be paying close attention.
But Wright didn't leave the court with a scholarship after the game.
He left with an urge to give everything up.
"We're playing the game and I get in for 30 seconds," Wright said. "I don't play the rest of the game and I don't play the rest of the session. I was ready to quit."
Wright's parents, Eddie Lee and April Hightower, convinced him to keep playing. Five years after that game, the most discouraging moment of his career, Wright has completed a roundabout route to the nation's best conference and has started every game for OSU.
"I pride myself on not quitting anything," Wright said. "That's why it was really tough, because I was really close to giving up. But I gutted it up. Said something good has to come out of it. I'm going to put in the work no matter what opportunity I get."
Wright led High Point, a Big South Conference school in his home state of North Carolina, in scoring each of his three years as a Panther. Now he initiates the offense for a Big 12 team fighting for an NCAA Tournament bid.
With an injury to Avery Anderson, Wright's backcourt mate, expectations are mounting. Playing in environments such as Allen Fieldhouse is a substantial change from the Millis Center, High Point's now-replaced 1,750-seat arena where an indoor swimming pool sits to one side.
"We need more of the High Point John-Michael as far as looking for his shot as opposed to the facilitator-minded guy when you have Avery out there," OSU coach Mike Boynton said.
For OSU to reach March Madness, it needs Wright at his best. He's aiming to exceed expectations again.
"When there is doubt, there's room to prove," Wright said. "You hear the things that people say. You don't want it to be true, so you work on it."
Wright's size always drew concern. He is self-described 6-foot-tall on a good day. Coaches would tell Eddie Lee, who coached and trained Wright, his son was too small.
It was frustrating.
Coaches saw a number, and not the late-night gym sessions where Eddie Lee held up tennis rackets for his son to shoot over.
Coach James Strong fully grasped Wright's potential shortly after a whistle.
It was 2017, and the six-point lead Strong's 2A Fayetteville Academy Eagle team built seemed doomed. With six minutes left in the conference championship game against Harrells Christian, his team's leading scorer committed his fifth foul while defending a drive.
The Eagles, who had only six players and were already crippled with foul trouble, had no sub.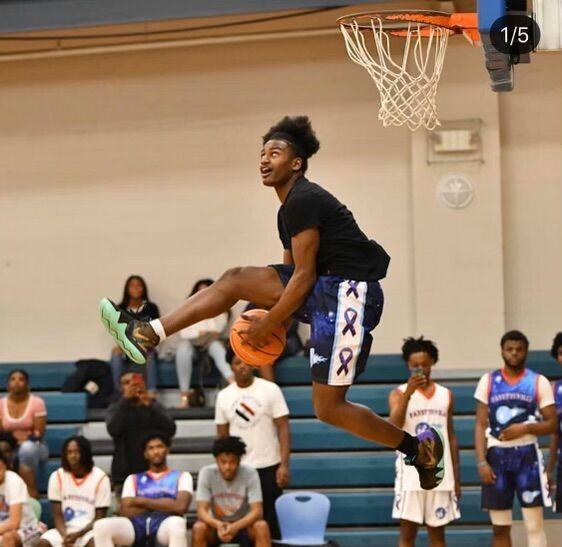 Strong said Wright, a sophomore, calmed him down in the huddle. It was a rivalry game and Wright was determined Harrells Christian would not beat him for a third time that season.
"(Wright) was so phenomenal that night," Strong said. "They were triple and double teaming him from getting the ball. But when he got it, they couldn't stop him."
Wright, who scored 32, threw down a ferocious slam in the final minutes to help the Eagles win by two.
"I looked up in the sky and I said, 'He's here,'" Strong said. "In all my years of coaching I've never seen a kid do that."
It was that type of scoring ability that attracted college interest. Wichita State and University of Maryland Baltimore County had Wright and his family out for a visit and quite a few coaches promised to stay in touch.
"They would always say 'we like you,' but they would never throw me an offer," Wright said. "That hurt me at the moment because I knew I could play at that level."
For most of high school, Wright's only offer was from Marshall. But even then, coaches there rarely communicated, and Wright started questioning his ability.
"It was kind of discouraging," Wright said. "Asking myself, 'Am I actually good enough to play?' That's when the doubts started to creep in."
Coach Tubby Smith, who directed a national championship at Kentucky, was not scared away. He coached similar players and recruited Wright to come to High Point.
"Even Rajon Rondo was only 6-foot-1," Smith said. "You don't have to be big. You just have to have a big heart. (Wright) is as tough and hard-nosed as any kid I've coached."
Smith coached Wright at High Point for three years. Wright said he loved his time as a Panther and benefitted greatly from Smith's coaching. When Wright decided to transfer, some 100 coaches called to express interest — ironically, about the same number of coaches that watched Wright play for 30 seconds in 2018.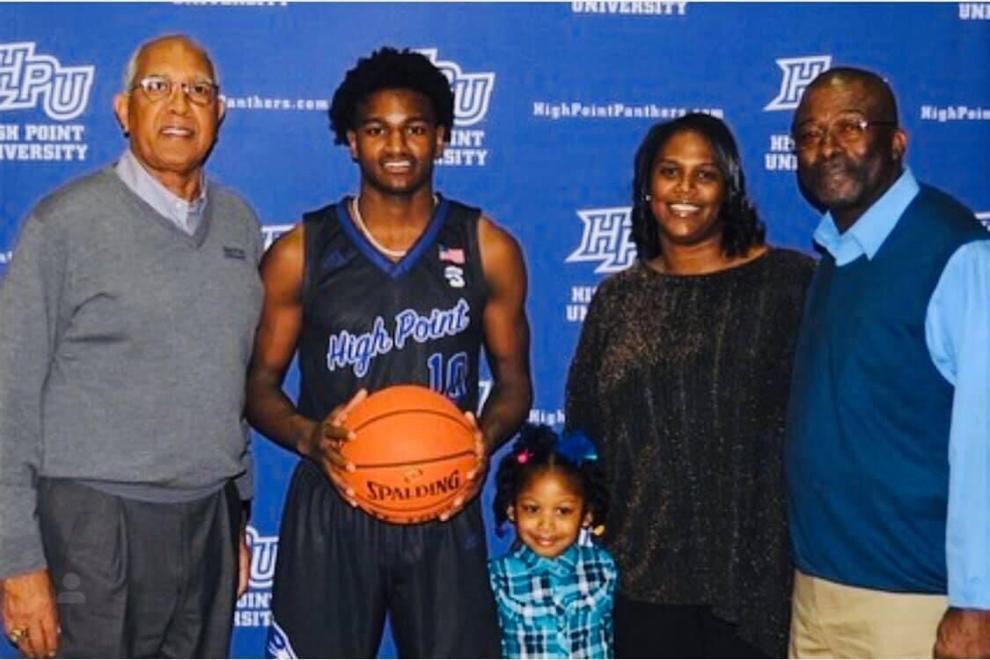 "If anyone called me about him, I knew that I had nothing but great things to say about him," Smith said. "Oklahoma State wasn't necessarily taking a chance. You could see what he was capable of. He could play anywhere in the country, I felt that all along."
Maybe it was the many hours spent watching cowboy TV shows such as Bonanza with his stepdad, or his proclivity for playing as OSU in video games as a child, but Wright always had liked OSU and it made his transfer destination easy.
"When (Wright) was little, we would always say, 'John, we don't know anybody in Oklahoma. We're not from Oklahoma.' But he said, 'No. This is my team. You know, one day I'm gonna go for that school,'" Hightower said.
Wright's post-college goal is making the NBA, but he hasn't ruled out staying at OSU for his super-senior season. It took a few extra years and a torturous 30 seconds to reach OSU, but Wright appreciates the journey.
"I didn't let it bring me down," Wright said. "I just let it fuel my fire."