The potential for a college football season this fall has been erratic, mystifying and volatile. And that only begins to describe it.
From the cancellation of spring practice to the NCAA president saying that students would need to be on campus for a season to occur to summer workouts getting curbed because of coronavirus cases spiking to Power 5 schools going to a conference-only schedule, it's been quite the roller coaster ride.
There's been so much uncertainty, and it felt like each little setback would quickly escalate into an inevitable cancellation, but the past few weeks have settled emotions and laid the works for a season.
Well, until recently.
When the Power 5 conferences went to either conference-only schedules or just one nonconference game, it appeared college football was going to be restored. Then the Big Ten news dropped.
After rumors of the Big Ten cancellation floated for a few days, the Detroit Free Press reported Monday that the Big Ten would shut down its season.
And that decision has many speculating that this could have a domino effect in which all Power 5 conferences — including the Big 12 — cancel their seasons, or send it to spring 2021.
But that wasn't the end game for college football players.
In just a matter of hours, a Zoom call including OSU star running back Chuba Hubbard and about a dozen other college football studs spearheaded a movement to try and save college football.
Which led to this.
#WeWantToPlay pic.twitter.com/jvQhE7noGB

— Trevor Lawrence (@Trevorlawrencee) August 10, 2020
The #WeWantToPlay movement has quickly swept the nation, with many voicing their support.
It would be tough for any team, but if the Big 12 follows the same faith as the Big 10, there would be a little extra emotion for an Oklahoma State team that has sky-high expectations in 2020.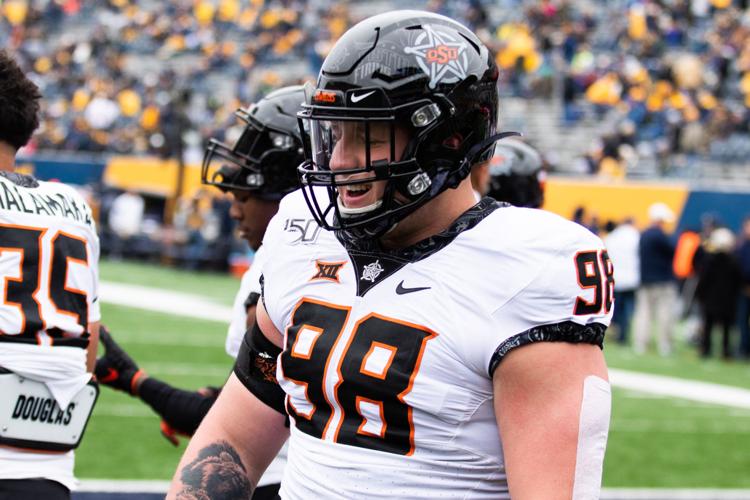 And so, a number of OSU players have tweeted out "#WeWantToPlay," including the aforementioned Hubbard, Spencer Sanders, Dee Anderson and Brendon Evers.
"Very disheartening having to work harder than I ever have to rehab my shoulder, so it would hurt to not have a shot to cash in on the reward I've worked so hard for," Evers told the O'Colly.
Collin Oliver, an OSU 2021 4-star recruit, stated that the concern for the virus takes top priority, but there's more to the picture.
"I believe our staff and most college staffs have handled the virus situation tremendously, as far as I've seen," Oliver said. "And I think if we were to continue what we are doing, we could easily have a season with conference-only schedules, even scrimmages. I personally don't care what the games look like, I just want to play.
"That doesn't take away from the fact this virus is deadly and still out there and that people can still contract it, but with what we have been doing lately, I'm confident we could have somewhat of a season."
In a season that has expectations rivaling the 2011 season, this would be a true blow to Cowboy faithful.
Donovan Woods, who played at OSU from 2004-07 before a tenure in the NFL, talked about what a lost season would mean for Stillwater.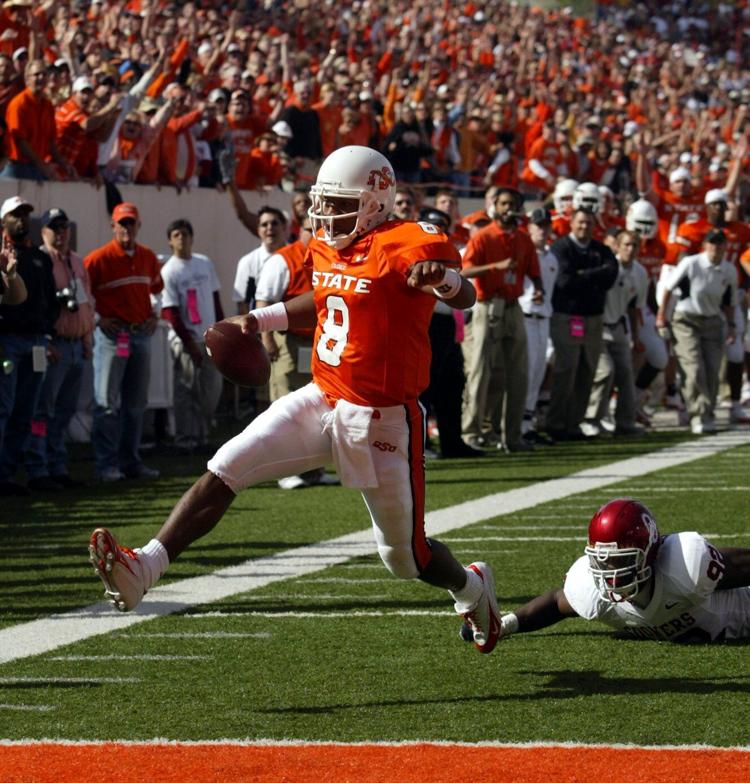 "Sports are such a big part of what we do as a society," Woods said. "It gives you so much diversion from the real issues that are a little bit tougher to handle when you don't have something like athletics to divert your attention away from some of the real issues we face every day. Athletics just allows you an outlet.
"If we're not able to have that outlet, I use the word 'unfortunate' because it's just so much good from being able to do that. And if we're not able to, it's just going to be a tough deal."
It would be quite the ordeal in an era where a global pandemic engulfed the world into an unprecedented state.
And equally unprecedented is what could follow.
The SEC is reportedly trying to create a "super conference" by joining forces with the Big 12 and ACC.
But it doesn't stop there. Nebraska and Iowa, the two teams that voted to play the fall season, may still be working toward that same goal.
"We're a proud member of the Big Ten," Nebraska coach Scott Frost said during a Zoom call with reporters on Monday. "We want to play a Big Ten schedule. I think the only reason we would look at any other options is if for some reason the Big Ten wasn't playing and only a handful of teams from the Big Ten wanted to continue playing. I think if that's the case, I think we're prepared to look at any and all options."
So what happens now? Will college football be saved? Can it be done safely?
Those are some of the questions that need to be answered. For OSU, a football season would mean even more considering what's at stake.
"For the guys who have worked and done all that they can to make sure they put themselves in the best position, to go out and win football games and ultimately if they have the desire to play at the next level, to cancel the season would be extremely unfortunate," Woods said. "Not only for guys wearing orange but for everyone throughout the country."
Ryan Novozinsky also contributed to this story.