Lamont Evans had plenty of time to reflect on his actions — the ones that had put him in jail.
On the morning of Sept. 26, 2017, Evans was arrested. An FBI investigation had unearthed corrupt behavior that would cost Evans thousands of dollars, months in jail and perhaps most importantly, his reputation.
Few could have predicted Evans' fall from grace, or the scarring that his fall would leave on places that gave him a chance.
The one-time assistant men's basketball coach has been out of the game for a few years now, but his name recently resurfaced along with his devious behavior when OSU was hit with Level I sanctions by the NCAA.
But who is Evans? What's his story? How did OSU get here?
The rise
Evans was on the right path for a long time. The native of the Bahamas came to the United States at an early age. He grew up with basketball — the sport that would make and break his career. Evans played basketball at a junior college in Florida, where his impressive numbers led to some Division I interest. He ended up playing basketball at Drake University
After his career with the Drake Bulldogs, Evans played international basketball professionally for seven years, where he was a solid contributor for teams in Slovenia, Germany, Finland, Belgium and Venezuela.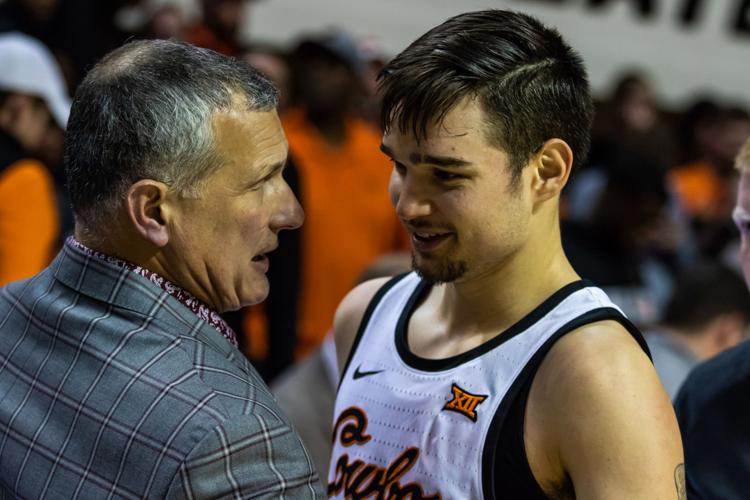 Evans eventually made basketball a full circle journey by going into coaching. His first stop was at Kansas State, where he was a student assistant (2008-09) and a graduate manager (2009-11). 
Kansas State gave Evans an assistant coaching role for the 2011-12 season, where his connections and knowledge of the game caught the eye of South Carolina coach  Frank Martin. Evans parlayed his job at Kansas State into an assistant coaching position at the University of South Carolina.
"Though young in actual experience, Lamont was preparing to coach even during his playing days," Martin told Gamecocksonline.com. "He is very well connected in the world of grassroots basketball and has great knowledge of the game."
The chance that South Carolina gave Evans in 2011 could have been the start of a great coaching career and a great foundation for life. Evans, then 33, had an endorsement from acclaimed coach Frank Martin and a coaching job at a power five university. 
Instead of using that set up to be successful, Evans' tenure at South Carolina was the first step toward FBI investigations, federal court pleas and a jail cell.
The fall
The four years that Evans coached at South Carolina were quite successful. Evans' tenure with the Gamecocks was highlighted by a glorious run to the Final Four in the 2017 NCAA tournament. 
Evans was viewed as one of the key people that recruited coveted shooting guard Sindarius Thornwell to the program. Thornwell was the catalyst behind South Carolina's magical run in 2017. 
From the outside, everything looked great during that 2017 run. The only things falling were college basketball giants, not Evans. Goliaths like No. 2 Duke, No. 3 Baylor and No. 4 Florida all fell at the hands of the Gamecocks — a team Evans had helped create.
What went wrong? 
Evans was tripped up by a common impediment of the straight and narrow road of morality — money.
Behind the scenes of coaching at South Carolina, Evans had quietly manufactured an illegal side hustle. Starting around early March 2016, the South Carolina assistant coach started taking bribes.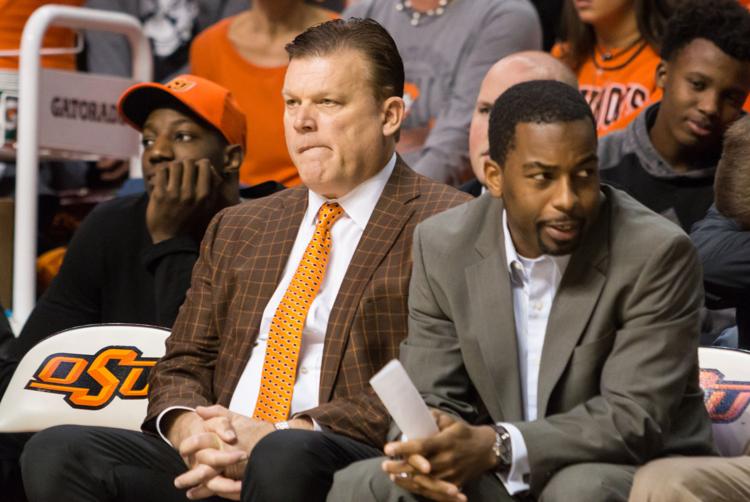 Evans' quiet operation lined up with a change in employment. One month after meeting with certain business advisers to discuss steering star athletes into their hands in exchange for money, Evans was hired to the Oklahoma State coaching staff by incoming coach Brad Underwood.
Oklahoma State had unknowingly hired a criminal to its staff, but Evans could not keep his operation unseen permanently. While setting up meetings for his team's star players with seedy business and financial people is hardly the most egregious offense we have seen in college basketball, it was still an illicit activity. Covering up his actions from OSU and the FBI would prove impossible for Evans.
On September 26, 2017, it was announced that Evans was one of four NCAA college basketball assistant coaches charged in an FBI investigation. OSU had been cooperating with the NCAA completely throughout the four-year probe.
That announcement came a mere six months after OSU coach Brad Underwood announced his departure in favor of a coaching job at the University of Illinois. 
The man who hired Evans had been at OSU for less than one calendar year before he bolted, leaving current OSU coach Mike Boynton to clean up the freshly discovered mess.
Oklahoma State fired Evans hours after the investigational findings were announced, completing his plummet to rock bottom. The four-year investigation had turned into incarceration.
Evans had traded everything for what would amount to roughly $20,000 in bribe money. He received jail time, community service and had to pay the money back, but he was far from the only one punished for his deeds.
The punishment
"We were a victim," coach Mike Boynton said to reporters on a Zoom call Friday. 
That sentiment from Boynton has been echoed by many in the world of college basketball in regard to the affect that Lamont Evans had.
The NCAA unveiled the punishment for OSU on Friday, citing the single Level I violation that OSU had in connection with Lamont Evans. 
In addition to ten punishments decreed by the NCAA or self-imposed by OSU, the university will face a three-year probation period and a 2020-21 postseason ban. 
What the NCAA handed down to a university for what amounted to a rogue coach seeking no one but himself has been viewed as incredibly harsh by many members of the media and of college basketball.
Typical. Screw the players that had absolutely nothing to do with an assistant coach violating his ethics, which provided no competitive advantage whatsoever. Absurd overkill, and an ineffective deterrent. The players were the victims of the ethical violation! Now re-victimized. https://t.co/mzYcjzaZNE

— Jay Bilas (@JayBilas) June 5, 2020
So many times in American History, in an effort to deter certain behaviors, we've come up with corrections that are far too extreme. It's obvious that is the case with today's NCAA announcement regarding @OSUMBB . The punishment must match up with the offense. It does not.

— Dave Hunziker (@Gopokesvoice) June 5, 2020
The postseason ban, which bars Oklahoma State from competing in the Big 12 Tournament in Kansas City as well as the NCAA tournament and the NIT comes as a massive — and shocking — blow to the program.
Boynton has put together the best recruiting class in OSU history, highlighted by Cade Cunningham, the No. 1 overall recruit of 2020. The program, which was expected to make a splash this year, will now have to place all hope of a postseason in the appeal process, while at the same time hoping no players leave the program.
Both Boynton and OSU athletic director Mike Holder adamantly disagreed with the severity of penalties assessed to the program and plan to immediately appeal.
In an official statement put out by OSU, they say that "The University is stunned by the severity of the penalties and strongly disagrees with them. The penalties do not align with the fact and are unfair and unjust."
Regardless of how the penalties play out, Lamont Evans has left an unforgettable legacy on college basketball. That legacy, however, is probably not what the 5-year-old boy who came to America and made a career in basketball would have imagined.