Rondel Walker finished his career at Putnam City West High School as the all-time leading scorer and steals leader. And Putnam West's history is filled with star-power players.
The scary part: he may just be getting started.
"I always say he's a late bloomer with his body," P.C. West coach Lenny Bert said. "The way he's going to put it on, and his body is going to mature and (his) athleticism, he's going to grow. We may not see his best basketball until his sophomore, junior year, which is good because he's already such a high-skill player."
Walker, a 4-star prospect, is a  premium talent who rates only slightly behind Cade Cunningham in a touted recruiting class ranked top 5 nationally. He's a two-way threat who's biggest strength sticks out.
"His feel for the game," Bert said. "A year ago Rondel averaged over five steals a game, and that's unheard of. He had three triple-doubles and two of them were because of the steals. I just think he has instincts. And he has offensive instincts as well. He just naturally makes backdoor cuts sometimes when he knows the play. That's something you can't teach."
That feel for the game spreads across all aspects of Walker's game. Bert said it's only going to help Walker excel at the next level when he's surrounded by better shot blockers.
And that high IQ helps fuel the rest of Walker's game. Specifically, as a combo guard. Bert said Walker provides the versatility to play either guard spot.
"He's going to be able to stretch the defense when he doesn't have the ball," Bert said. "He doesn't have to dominate the ball. He's successful when he is the main ball-handler as well. With the team that's going to be in Stillwater, that's one of those attributes that he has, he's going to find a way to impact the game without dominating the ball."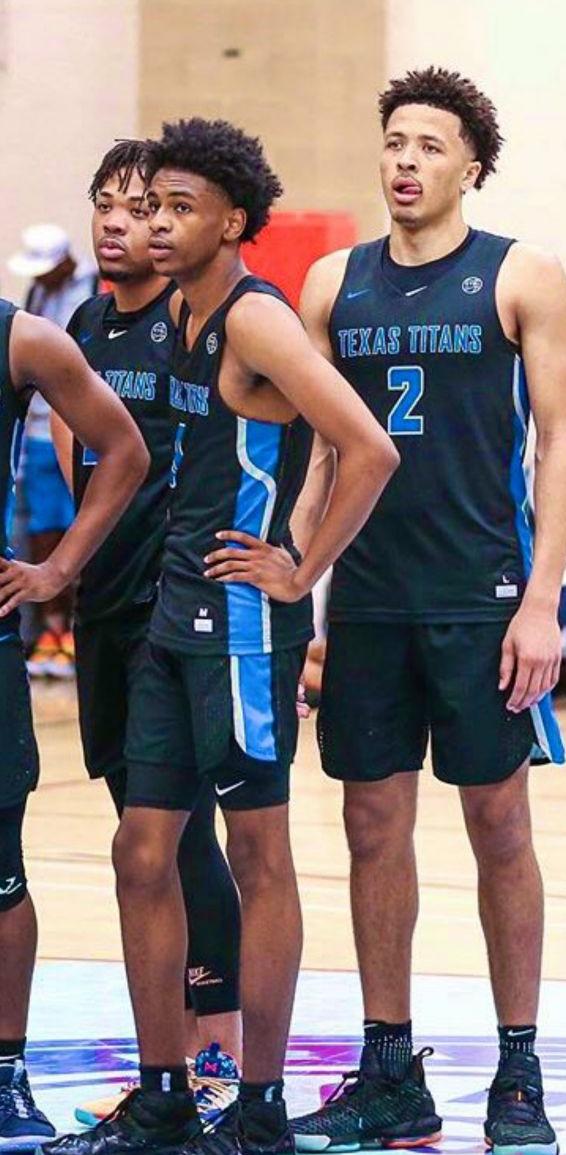 Walker's ability to play with or without the ball should help him mesh with an  OSU roster stacked with guard talent.
It's not just the skillset that will let him play that flexible role either, Walker has been doing it with his highly coveted AAU team, the Texas Titans — a team that had Cunningham and 5-star recruit Greg Brown to name a few. At best, Walker was the third ball-handler on that roster, but still, he flourished.
"That may be similar to what he might see his first year," Bert said. "It's not a big change-up. He's low maintenance. When you get guys that are low maintenance and don't need the ball in their hands, they're just being productive on the floor. When you have a young player that can do that, as a freshman, it really helps you."
Now with OSU, Walker not only gets the benefit of playing with AAU teammates Montreal Pena and Cunnigham, but he also gets the coach he wants to play for. Bert said a huge part of Walker's decision was OSU coach Mike Boynton. The two of them developed a sense of trust the past few years.
Even with such a talented roster, Walker still chose to go to Stillwater, which speaks to his mentality and grit.
"A lot of people are like, 'Well, what about his first year?'" Bert said. "'You've got a lot of guards, you got a lot of this and that.' I mean, he's used to being in a competitive atmosphere in high school. Nobody has even been given anything at P.C. West."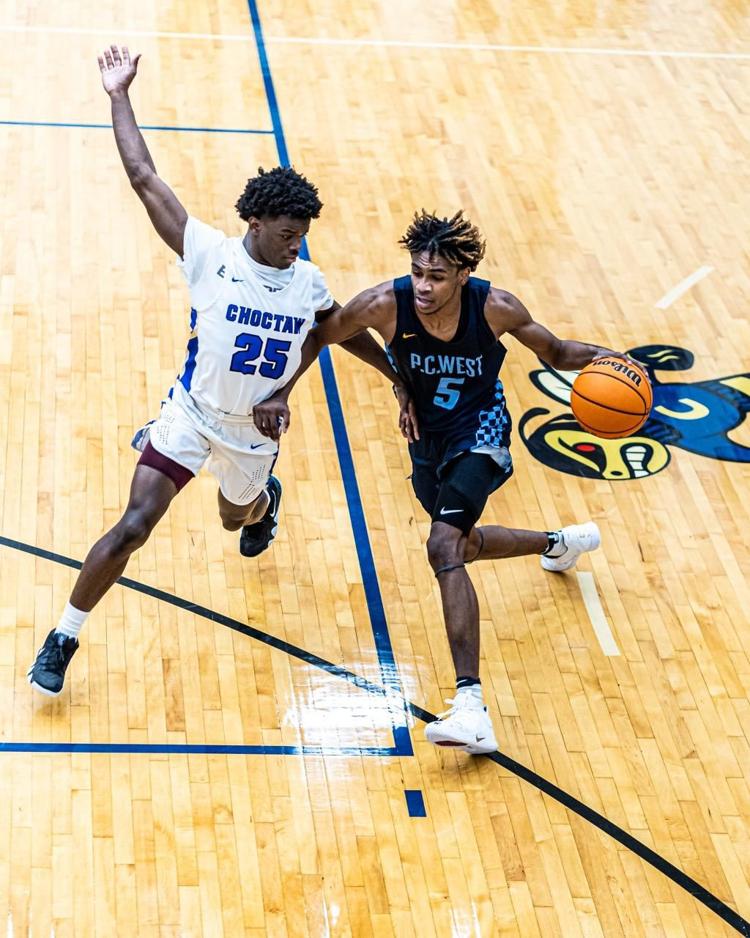 Bert said Walker took his work ethic to another level prior to his senior year. Outside of just practice time, Walker would spend time working out by himself, with his dad, on the track field.
Bert has known Walker since he was about 6 years old, and said he's seen Walker grow as a leader, player and person.
"He's gone from a young guy who's just happy to fit in, to someone that I'm telling y'all, 'It's time to win,'" Bert said. "Or if he's not saying it, he's working harder than everyone else. I think that's the biggest thing I've noticed from him. He's become more of a leader by saying or doing it."
Walker brings that fire to a team while remaining himself off the court. He's done different volunteer work and he's helped out with charities for the homeless.
"He has a huge heart, he wants everyone to be happy, you don't see that often," Bert said. "He wants to make sure everyone is having a good day. I never had a player that is the top guy and is that way. If someone is down, he'll come to me and say, 'Hey coach, we need to look at him, he's feeling down.' That's the type of person he is. That's a genuine personality."
Now OSU gets the chance to experience that same player on the court and that same person around its campus. And maybe more.
"I think the best is yet to come," Bert said. "They're going to get a young man that they're going to love to have in the program. Someone who's really going to love playing basketball, and he loves to win. That's what he's about. He's about trying to win and playing basketball the right way."