It is no ordinary college baseball stadium.
O'Brate Stadium welcomed the public for the first time in history on Wednesday. From far and wide, baseball fans entered the $70 million dollar baseball palace in Stillwater.
The grandiose price tag came with the territory. O'Brate stadium has a world class training facility attached to it, a clubhouse and numerous luxury suites. However, not everything that will serve to make O'Brate a treasured part of Stillwater for years to come is so costly.
Here are three features about the Cowboy's new stadium that put it on another level of college stadiums.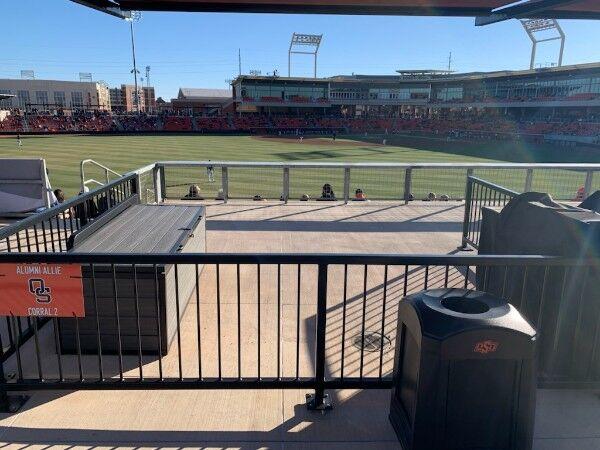 The Corrals
Arguably the most unique feature of the Cowboys' stadium gets a Cowboy-themed name to boot. Lining the outfield and first base line concourse of O'Brate stadium are over 20 "Corrals". Similar to a mini party deck, the corrals allow for groups of fans to watch the game in style. A corral comes complete with a grill and storage container perfect for holding cornhole boards, a lawn chair or a cooler of meat destined for the grill. Fans even brought in oatmeal cookies and homemade side-dishes to outfit their corral with a personal touch.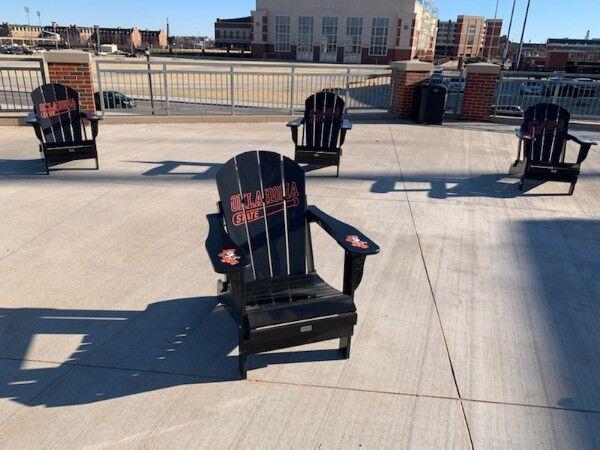 Porch chairs
Some details may not warrant an appearance in an O'Brate feature video but still serve to upgrade the fan experience of O'Brate. One such feature is the scattering of chairs on the concourse. Situated back behind the flow of traffic on the first base line, there are a handful of chairs waiting to accommodate fans needing a seat. The chairs are wooden and sit low to the ground — like chairs that can be seen on porches all over Oklahoma. Painted all black, the chairs have an OSU baseball logo on the back and Pistol Pete logos on the arms.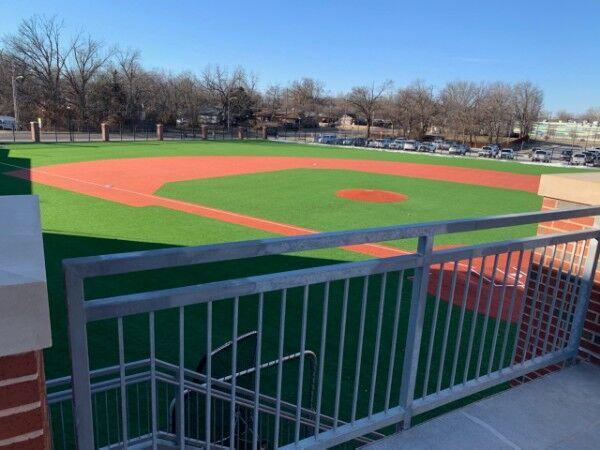 Practice field
The Corrals and chairs are quality additions to the new home of OSU baseball. However, perhaps the most exciting feature is one that a little…bigger. Located past left field and attached to the Cowboy baseball training facility is a turf baseball diamond. While smaller than a regular field, it is well sized. The Cowboys even use the area to train, but it becomes a fan attraction on gameday. While it was closed on opening day, fans will usually be able to go play catch on the field and hit baseballs next to OSU's finest.