Between the return of the cursive script logo, throwback Homecoming helmets and a blackout in Boone Pickens Stadium, Oklahoma State utilized "America's Brightest Orange" to its full potential in its football uniforms. 
Here is a look at how they stacked up. 
---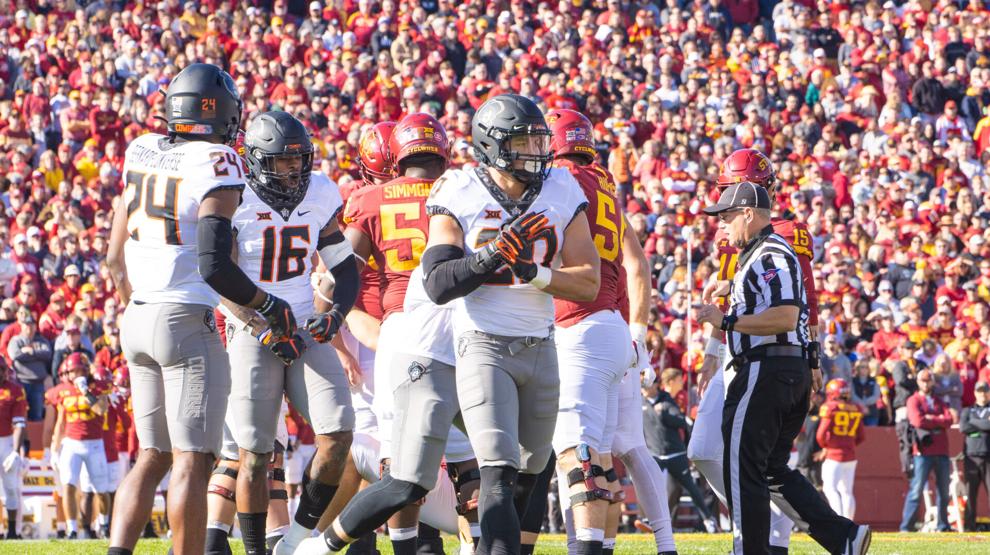 14. vs. Iowa State (Loss, 24-21)
Gray has really never been my favorite look for the Cowboys in previous years, and this year it remains no different for me. Featuring a black helmet emboldened with the phantom Pistol Pete logo, white jerseys and gray pants, these lack any color that pops out. 
---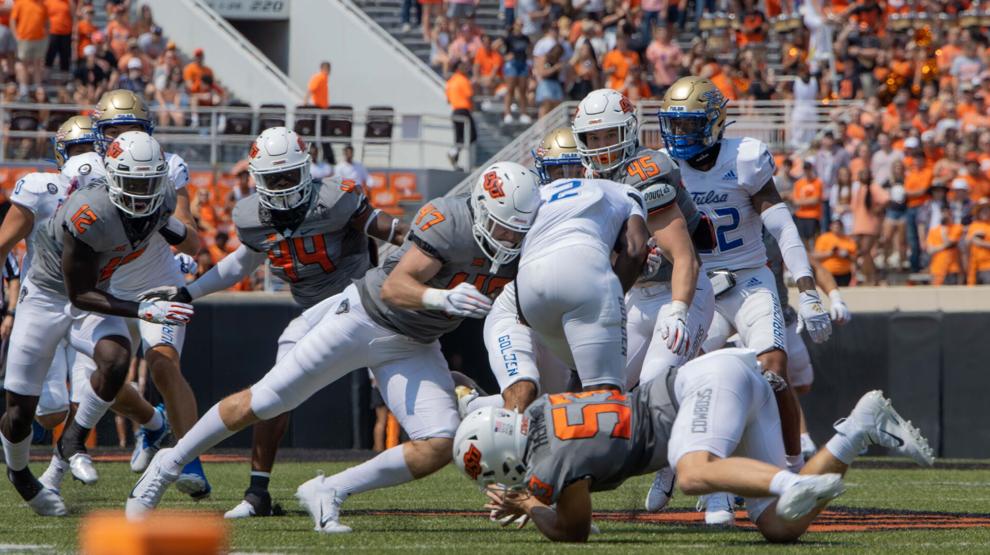 13. vs. Tulsa (Win, 28-23)
With a white helmet featuring the brand logo, gray jerseys and white pants, these uniforms just aren't my favorite. They have a leg up on the Iowa State uniforms however for sporting the brand look on a white helmet, a sleek look that they only broke out for this game.
---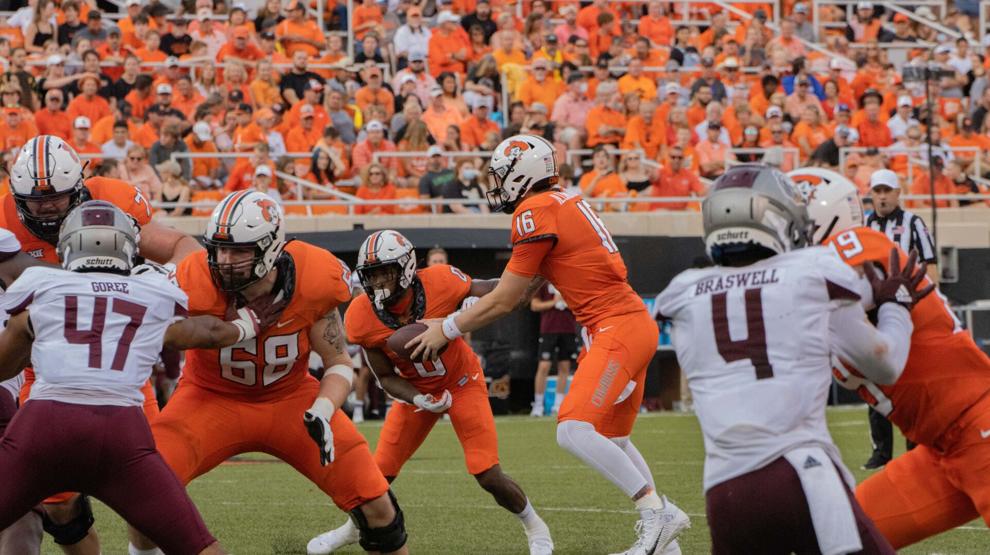 12. vs. Missouri State (Win, 23-16)
This set took OSU back to its roots, with the color scheme a common occurrence in previous seasons.
It sported white helmets with a stripe running down the middle and Pistol Pete's head on the side, orange jerseys and orange pants. The helmet looks great, but when it comes to the jerseys and pants, it is just too much of a good thing. 
---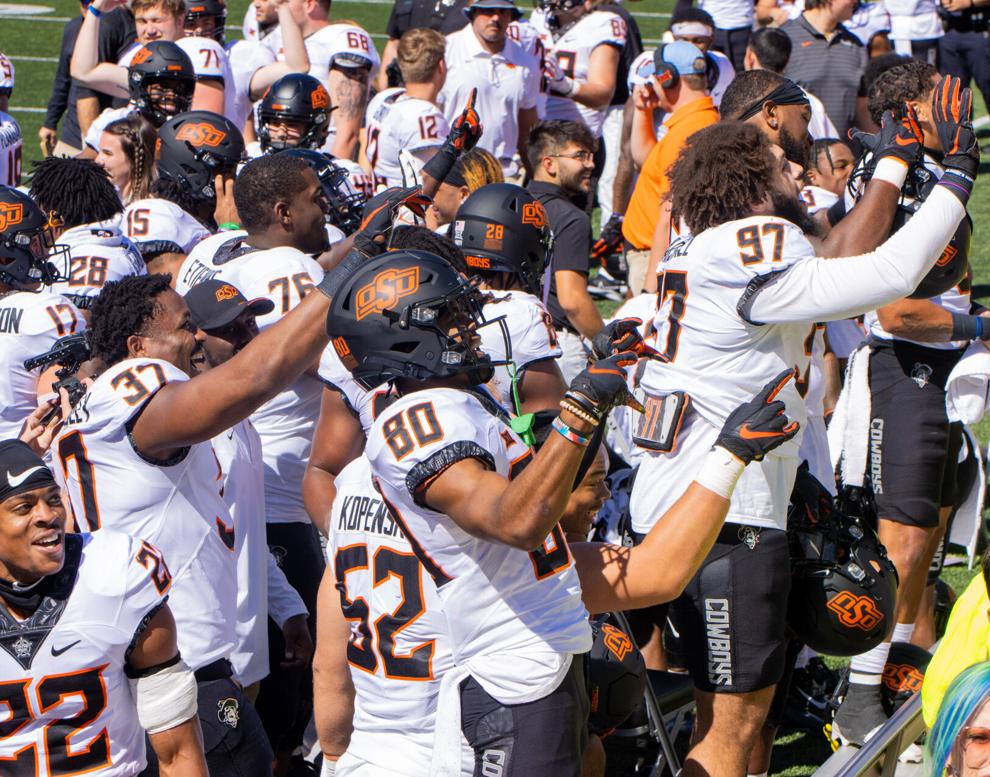 11. vs. Texas (Win, 32-24)
The Texas combo is sleek, but barely squeaked out of the top 10. This look features a black helmet with a brand sticker, white jerseys, and black pants. While other sets do what this set does better, it is a very sleek road look that I do not mind seeing when worn. 
---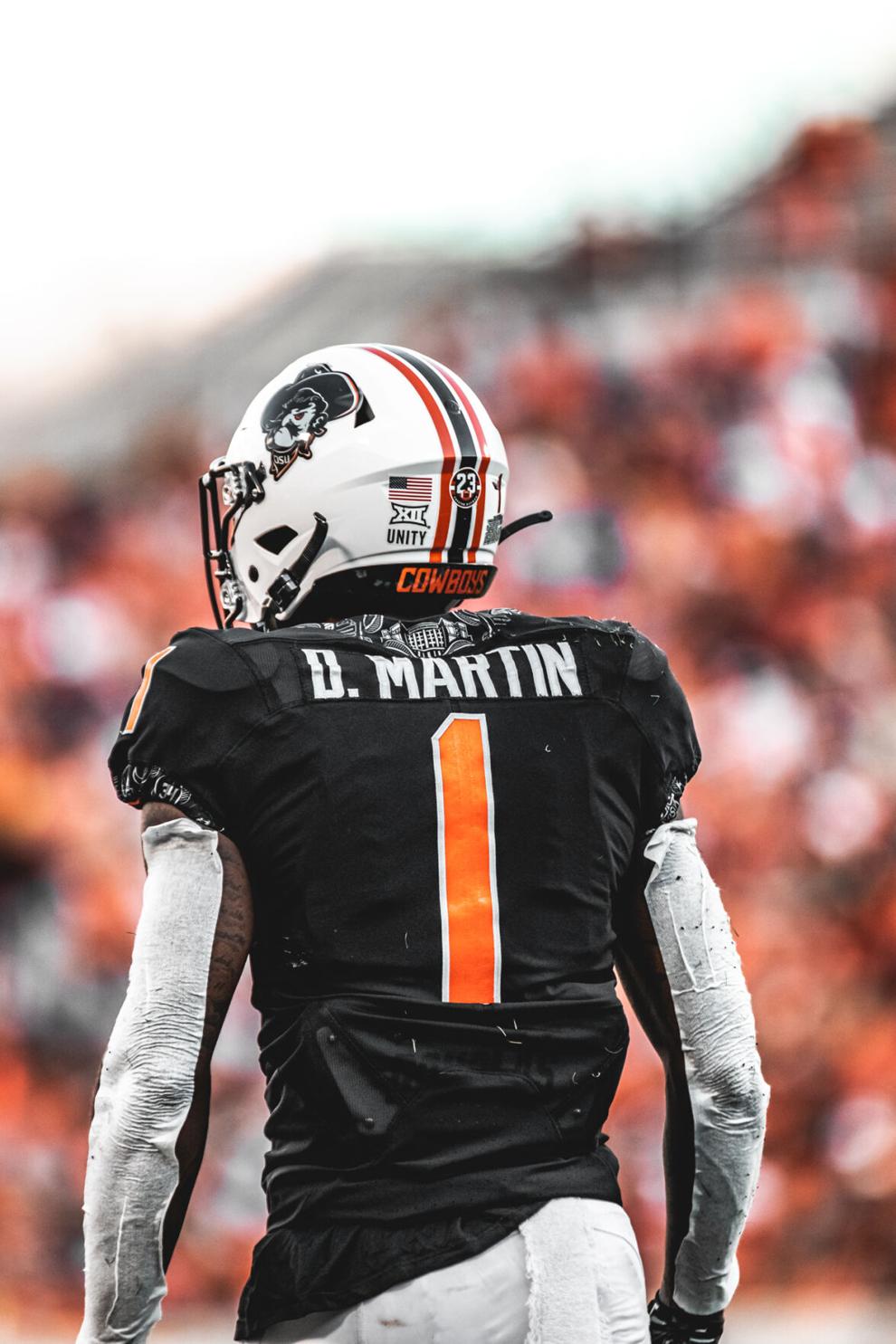 10. vs. Kansas State (Win, 31-20)
Kicking off the top 10 is the white-black-white combo seen against Kansas State. The helmet donned a Phantom Pete logo, which in tandem with the black jerseys, really helped this logo pop. This combo flows seamlessly, and is a welcome addition to the rotation seen this year.
---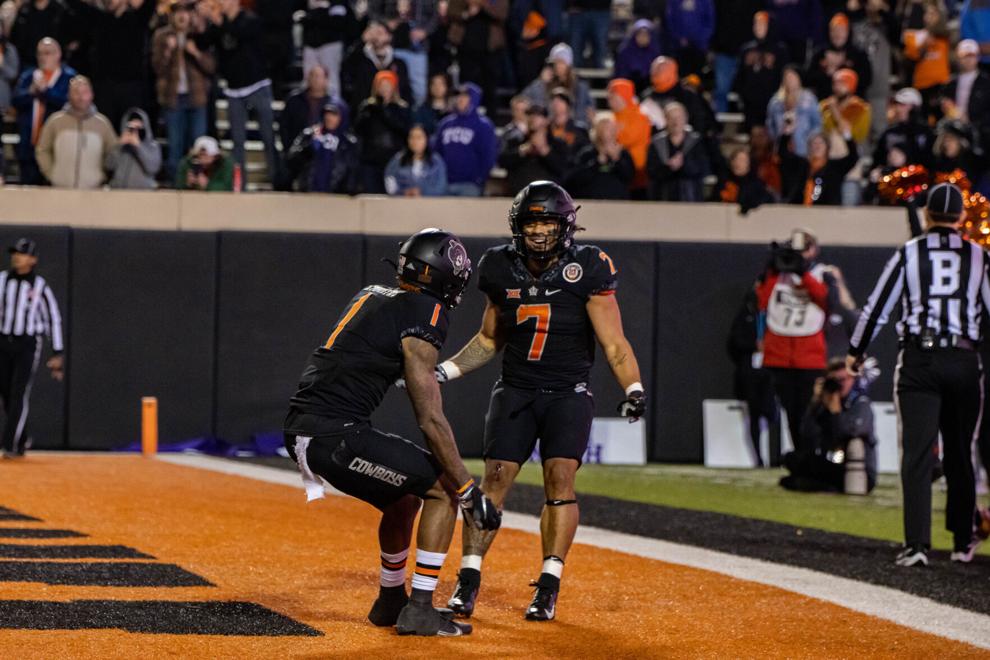 9. vs. TCU (Win, 63-17)
The uniforms worn during OSU's blackout game, this follows theme with a black helmet with the brand sticker, black jerseys and black pants. Overall these uniforms helped to create a tradition OSU will likely bring back. 
---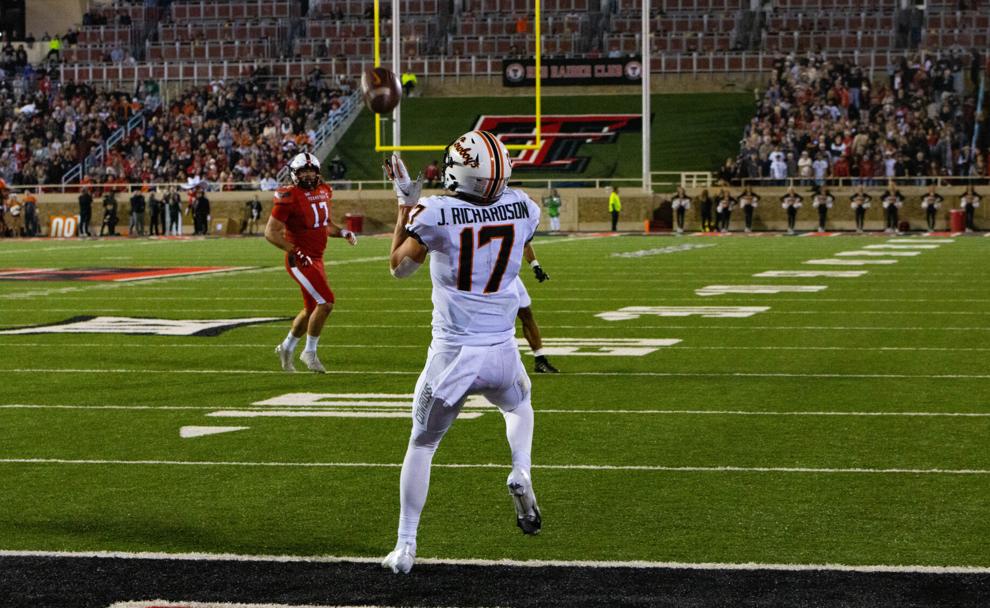 8. vs. Texas Tech (Win, 23-0)
The previous entry on the list featured a blackout, followed by the polar opposite. OSU went into Lubbock iced out in white helmets, jerseys and pants. What sets this set apart from white looks of the past is the classic cursive "Cowboys" script displayed on the side of the helmets. This logo is one of the favorites in the Cowboy's diverse arsenal of decals, and helps this look to stand out.
---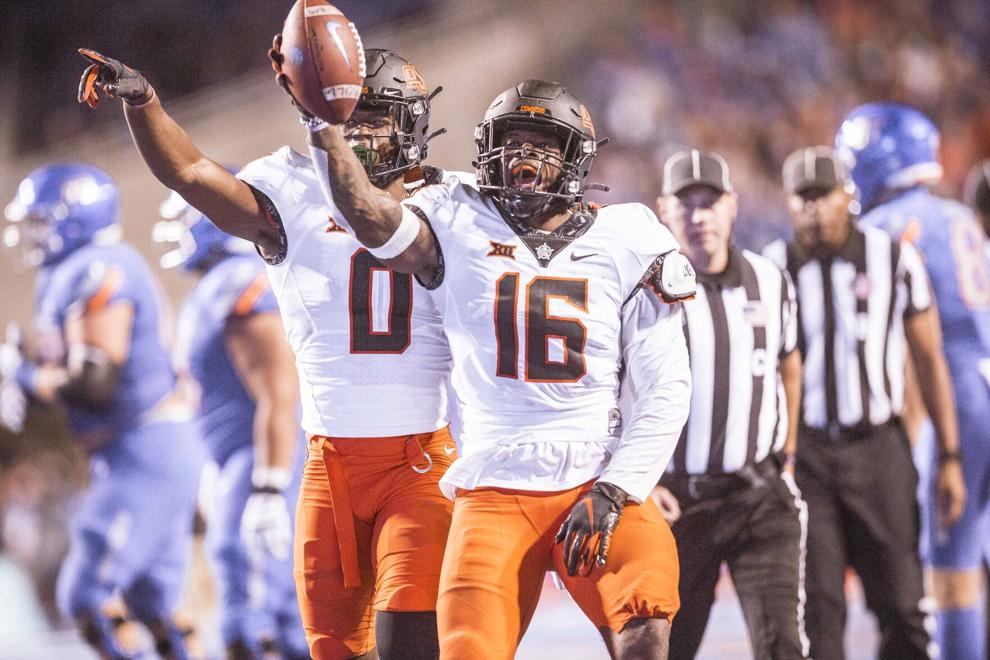 7. vs. Boise State (Win, 21-20)
When I think about Oklahoma State away uniforms, this is always the first one that comes to mind. It blends the three colors of OSU seamlessly into its look by sporting black helmets with the brand, white jerseys and orange pants. This is a look I will never get tired of seeing take the field on the road.
---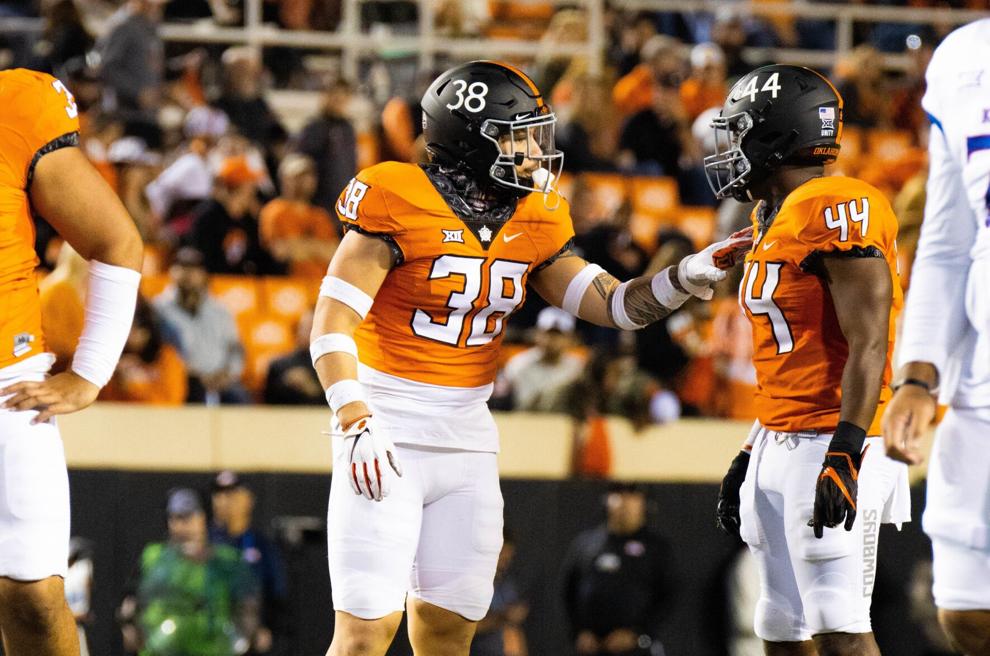 6. vs. Kansas (Win, 55-3)
This Homecoming, OSU debuted a vintage look paying homage to 1961. The helmets were matte black with an orange stripe running over the top and white numbers on the sides, along with orange jerseys and white pants.
---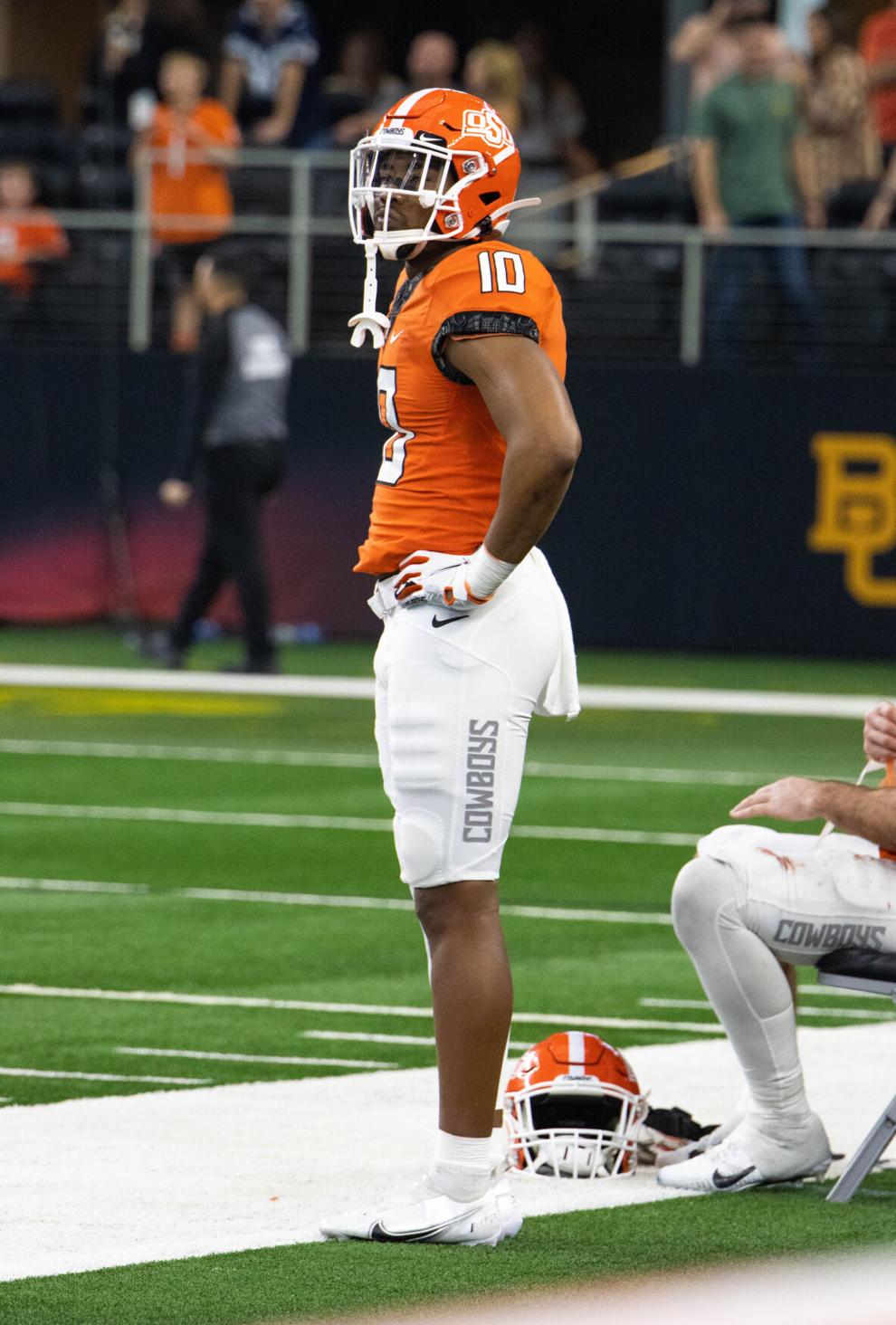 5. vs. Baylor - Big 12 Championship Game - (Loss, 21-16)
The Pokes wore orange helmets with a white brand logo and stripe over the top, orange jerseys and white pants. The white logo and the white pants blend perfectly. OSU debuted this set against Texas Tech in 2020.
---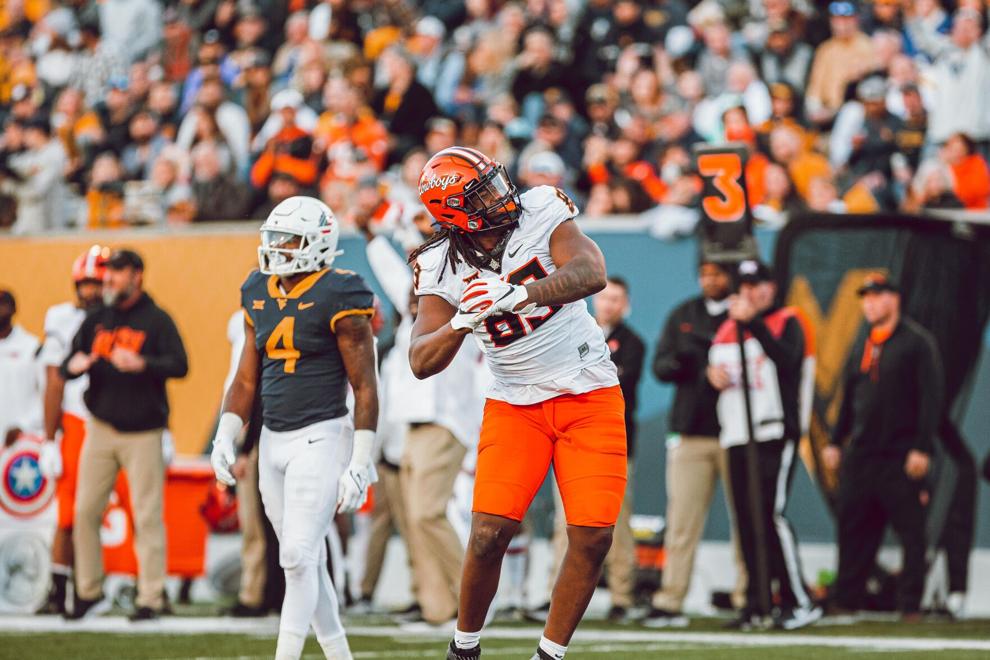 4. vs. West Virginia (Win, 24-3)
This look features the cursive logo again, except this time it was written in white atop the orange helmets. I really like the way this look uses the orange on top and bottom to bring out the white road jerseys.
---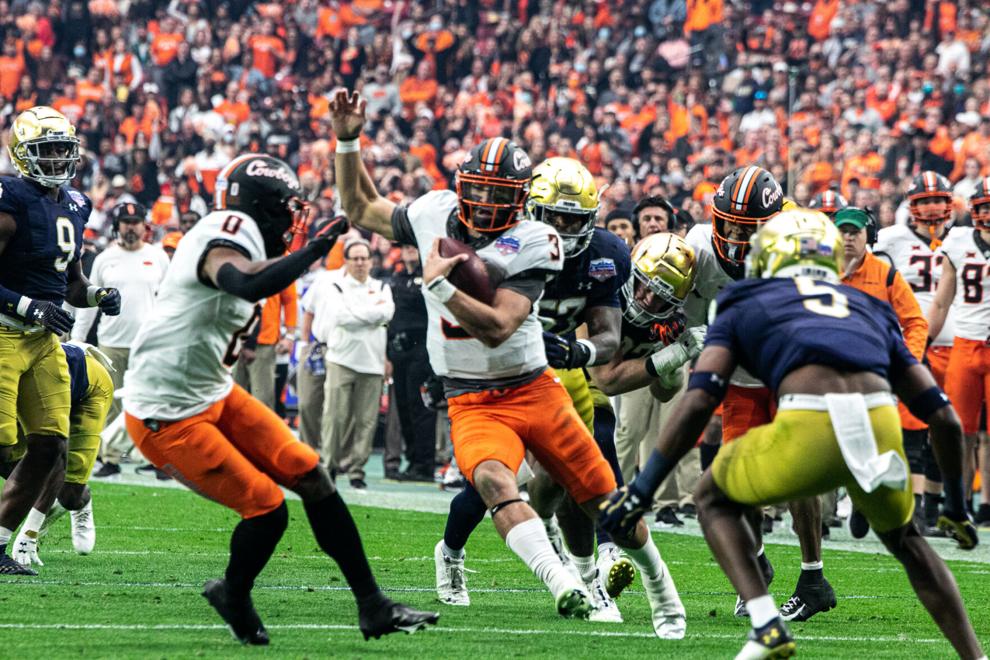 3. vs. Notre Dame - Fiesta Bowl - (Win, 37-35)
Sporting black helmets with an orange facemask, an orange and white stripe down the middle and the cursive writing, it makes it my favorite helmet on the season. The rest of the look features white jerseys and orange pants, making it the last road look of the season and on my list.
---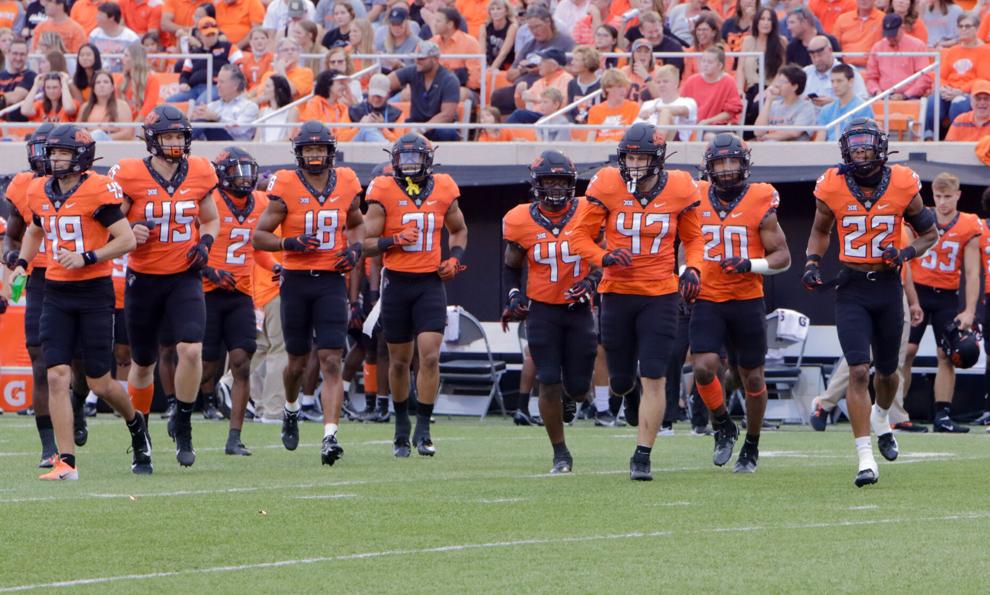 2. vs. Baylor (Win, 24-14)
This look is timeless. With black helmets donning the brand logo, orange jerseys and black pants, it is hard to go wrong with this look. Everything with this look just screams Oklahoma State, as the dark black helmets and pants make that orange jersey shine even brighter.
---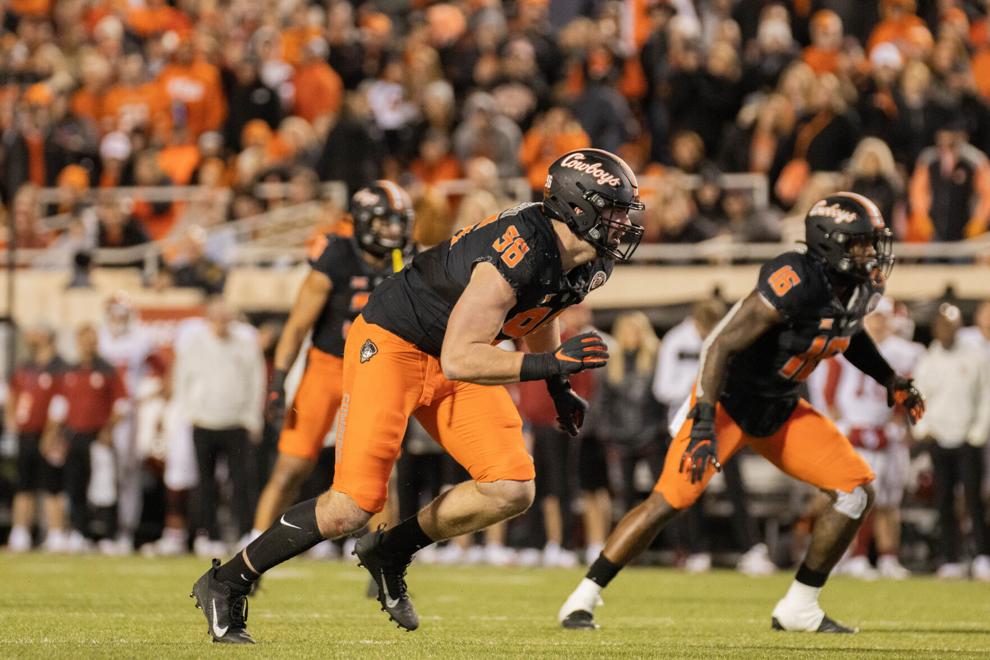 1. vs. Oklahoma (Win, 37-33)
This set features the black cursive helmets mentioned earlier except with a black facemask, black jerseys and orange pants. This look is intimidating to me, and perfect for a rivalry game like this one. This was also the first ever appearance of the cursive script on a black helmet. Overall, this stands as the best look we saw the Pokes break out this season.