Sanye Ford wants to attend her OSU graduation.
But this particular May, she prefers getting knocked out on an operating table.
Will Ford, a jumper on the Cowgirls track team, celebrate her four-year, student-athlete experience at Oklahoma State with a walk across the stage to retrieve a diploma?
Depends on the doctors.
Ford is scheduled to donate a kidney... to her mom.
"It feels so casual," Ford said. "It's my mom. Whether it was my kidney or anything, I was going to do it."
In January 2022, doctors diagnosed Sanye's mother, Rhonda, with stage-four kidney disease. When doctors discovered Rhonda's kidneys functioning at just 15%, she faced a life filled with dialysis treatments — a frequent, onerous artificial filtration process that would upend her life.
Rhonda made lifestyle changes. She and her husband Donald started walking their dog, Bentley, a Yorkshire terrier-poodle mix, two or three miles a day. But she needed something else to avoid dialysis.
Receiving a kidney transplant was the alternative. Rhonda's husband Donald signed up to donate at first. Sanye insisted on registering, too, despite the lengthy registration process requiring 24 vials of blood to be drawn.
Sanye volunteered her kidney without being asked, just in case Donald's was ruled out.
"I was like, 'Well, when your doctor clears you for transplant, let me know when to sign up,'" Sanye said.
The Ford family got bad news when results came back. Donald was ineligible to donate.
"When my husband was ruled out you know, I was like, 'Oh, wow. OK, Sanye,'" Rhonda said.
Sanye qualified for a paired donation with a chain of people. She would donate her kidney to a stranger, and her mom would receive a kidney from a stranger. It was the culmination of months of testing and a few up-and-back trips from Stillwater to Dallas.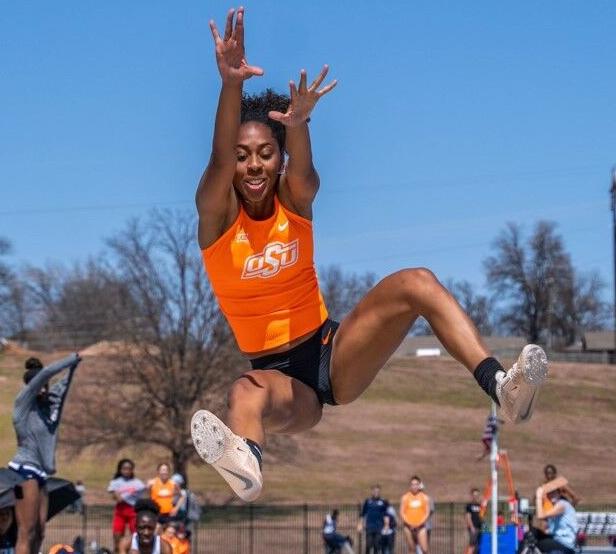 Sanye has become accustomed to the procedure mash-up of X-Rays, EKG's (electrocardiograms) and blood draws required before surgery. The surgery was initially scheduled for April 24 but had to be postponed due to one of the people in the chain getting ill.
"It's been super tedious," Sanye said. "Especially last week. Right before surgery was (scheduled) I was at the hospital, like, every day doing different tests."
The new date could collide with OSU's graduation; not that it would change Sanye's plans. She is more than happy to have a ceremony in her living room.
"I asked (Sanye) if she had reservations," Rhonda said. "She said, 'Mom, I have no reservations. I'm doing it. You're my mom. I would do it all over again.'"