Out of the sea of runners crowding the starting line in the 2022 NCAA Cross Country Championships, none have endured what Isai Rodriguez has.  
It was impressive for Rodriguez, OSU senior distance runner, to even be in the field after his wild 2022 year. In January, Rodriguez was involved in a car accident. He said he broke his thumb and had a lung partially collapse in the accident. Rodriguez said he rushed back to training, further injuring himself and missing a lot of the outdoor season.
Nobody would have known the challenges Rodriguez overcame based on the way he crossed the finish line on Saturday in eighth place. It was an excellent way to run his last college cross country race.
"I'm really happy for Isai, for him to end his career like that after the summer he's had and the start of the season he had that's incredible," teammate Rory Leonard said. "Like, nobody else in this field could have had the buildup he had and finish in the top-50, never mind (eighth). Guy is a hero."
Dave Smith, OSU coach, said Rodriguez had dreams of winning the men's 10K race in front of home fans, but is proud of the way Rodriguez battled back from everything he's faced. Rodriguez said a lot of faith in God, his coaches, family and people who care about him is how he's gotten back. 
After finding out the Cowboys finished runner-up, Rodriguez reflected on his time at OSU and how he has seen it change from the time he arrived.
"I felt like the program wasn't at where I wanted it to be and I always wanted that shot at winning a national title and conference titles and we did that and today we took a step in the right direction," Rodriguez said. "We might have taken second by 0.2 (seconds) but I couldn't be prouder of how we've elevated and evolved this cross-country program into a true cross-country program."
Win the damn thing next year
In interviews, Smith always has a funny, entertaining and lighthearted comment to make. Even after finishing runner-up, which he said his wife tells him is the worst place to finish, Smith remained pleasant, but his chief tone was determination.
"I see a bright future," Smith said. "I see we're going to win this damn thing next year, that's what I see."
Smith backed up his case. Even though Rodriguez is out of eligibility, there were positive signs from the national championships that OSU will be ready to compete on the national stage next season. 
Five Cowboys finished inside the top-32.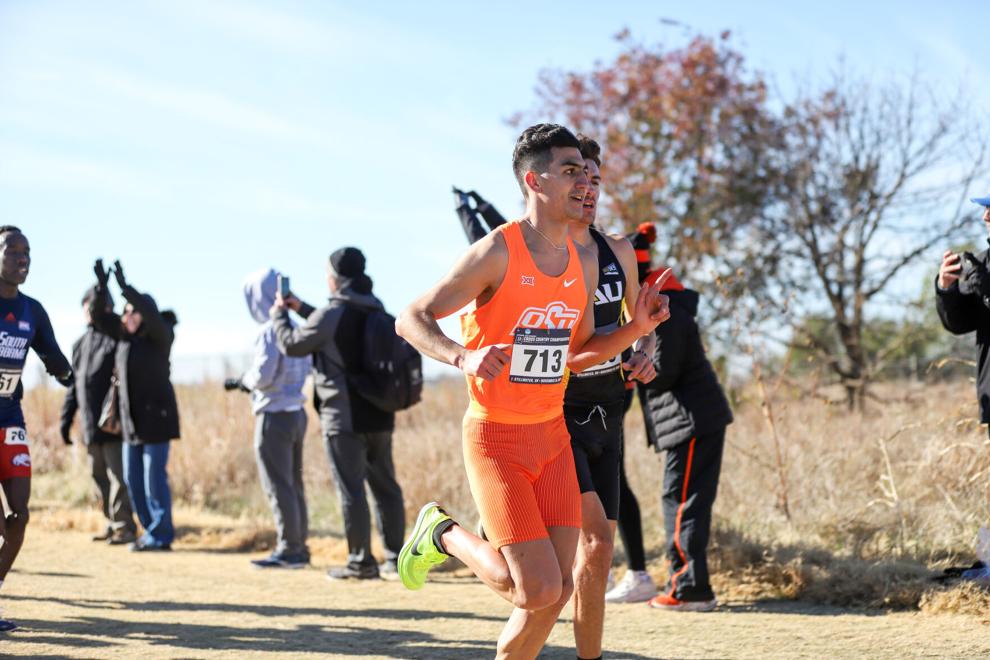 "I think Fouad (Messaoudi) ran well, Vic (Shitsama) ran well, Rory Leonard had a great day, obviously, (Alex) Maier is an all-star," Smith said. "What do we got next year? We got a pretty good group coming back next year and we'll see what we can do a little differently in Virginia."
Home crowd energy
Rodriguez got to finish his cross-country career at home, the Greiner Family OSU Cross Country Course. 
"Honestly, this is a special place to end here with my teammates, my family, everybody coming out and all the people that support us to come out," Rodriguez said. "I just felt the love, I felt the energy out here and I'm just happy to be here, really. It was a great experience."
Smith heard the roar of the home crowd reacting to the scores on the video board when walking up the finish line as he was trying to figure out if OSU won the men's race.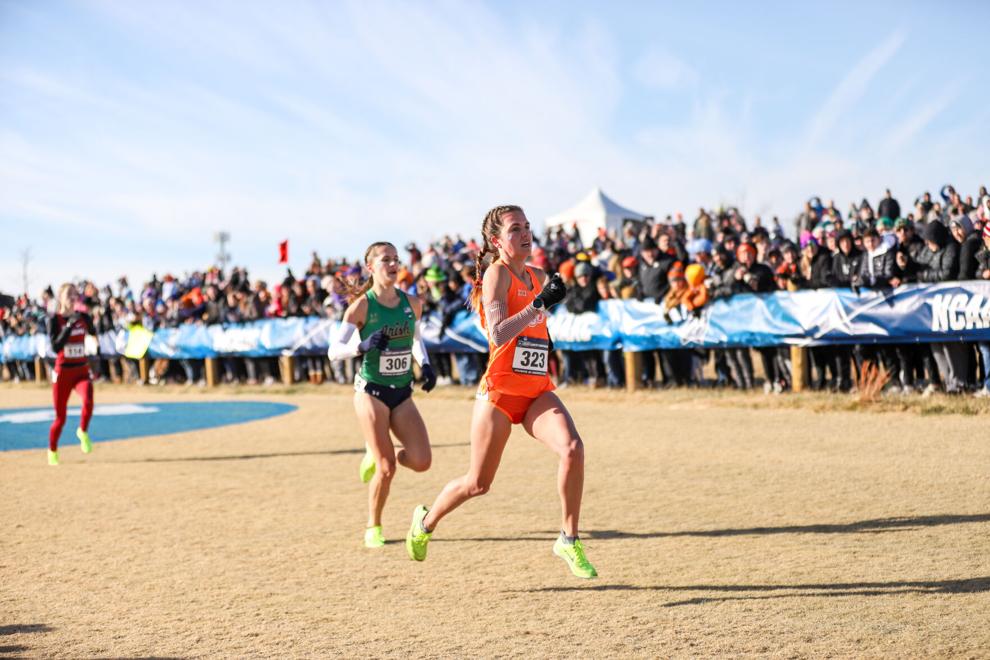 Spectators provided a completely different atmosphere than the one at the 2020 NCAA Championships in Stillwater, when there were no fans allowed because of COVID.
"I feel like they motivated me a lot," OSU freshman Natalie Cook said. "I saw all the girls like 'Go Natalie go,' and I was like, 'OK I got to do this, this is for my team. I saw my dad out there; he was like, 'C'mon you can do it.' I saw Dave and he's like 'You're looking good, Cookie.' It just motivated me and kept pushing me along. I love the crowd; I love it so much."