It's no surprise that the Oklahoma State defense is setting up to be arguably the best it has ever been.
The OSU defense is returning 10 of the 11 starters on defense from a year ago. The only departure was cornerback A.J. Green.
Kolby Harvell-Peel is being talked about in the Thorpe award race, Amen Ogbongbemiga is one of the best linebackers in the nation, but where is Tre Sterling in all this hype?
Although Sterling is one of the best players on this Jim Knowles defense, he is constantly overlooked.
Sterling will be a redshirt junior for the Cowboys in 2020 and will continue to ruin opposing quarterbacks' days with fellow safety Harvell-Peel.
Sterling finally got his shot in the 2019 season as a redshirt sophomore and etched his name into the minds of Cowboy fans. Sterling had 70 total tackles and one interception, but his impact goes so much further than the stat sheet.
Sterling is known for his big hits. Especially the one that ended his season early against in-state rival Oklahoma.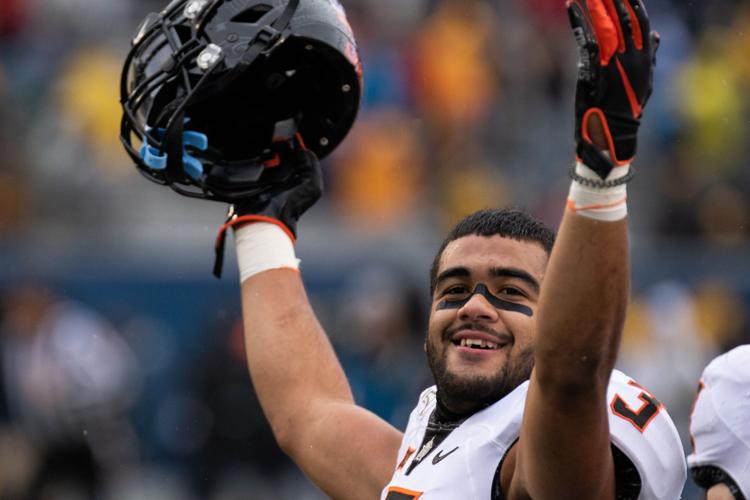 Despite having such an impact and being one of the top safeties last season, he only earned All-Big 12 honorable mention. When predictions began to drop regarding the 2020 season, Sterling was picked as a third team All-Big 12.
Sterling has all the intangibles to be the next great defensive back to come out of Oklahoma State. The unfortunate undervaluing of Sterling will be put to the test in 2020 when the Cowboys have arguably the best safety duo in the conference, if not the country.
In 2019, the Cowboys played multiple safeties over the season, but the main three were Harvell-Peel, Sterling and Jarrick Bernard.
With Harvell-Peel cemented into a star role after earning first team preseason All-Big 12 and Bernard moving to a corner role Sterling will have an even bigger role than he did in 2019.
Sterling has great open field tackling ability and speed from the secondary. He also provides great ability to blitz and fill run gaps better than most safeties in the country.
Sterling also has great coverage skills and provides a great option to cover receivers in both man and zone coverage. In 2019, Sterling allowed the third fewest yards per catch allowed in coverage among all Division I defensive backs at 7.7 yards per catch to opposing receivers.
With all the hype surrounding the 2020 Cowboy football team and after being snubbed from the Jim Thorpe award watch list, this could be the year that Sterling finally receives the recognition he deserves.