As if it was Christmas, the Oklahoma State University baseball team woke up and looked under the tree to find the best present it could ever expect to have — a new multimillion-dollar stadium.
The present was opened on Aug. 24 when Cecil and Frances O'Brate cut the ribbon leading out to the field and led the Cowboy baseball team onto the grass for the first time.
The Oklahoma State baseball program found itself with a problem faced by many OSU students t…
"That ceremony was certainly meaningful," said coach Josh Holliday, "This type of a legacy gift will be here forever, and we really wanted to give (the O'Brates) a moment to feel our thankfulness."
The discarded wrapping paper unveiled a beautiful present — O'Brate Stadium finally opening after coronavirus put the unveiling on hold.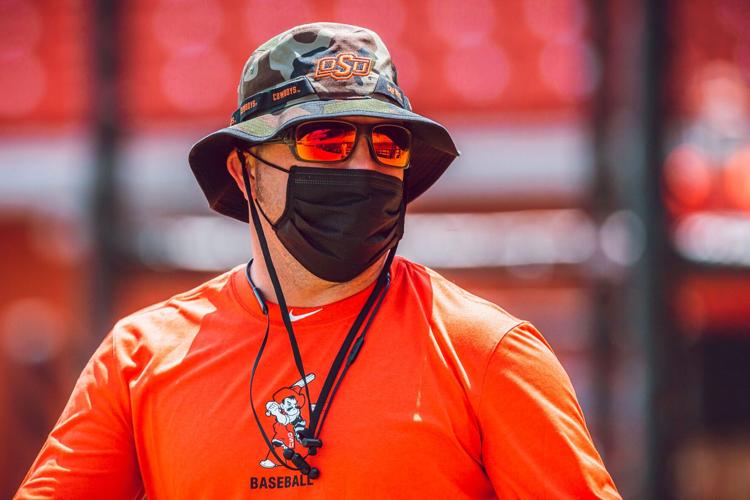 With the team finally in its new home, Holliday raved about the field conditions.
"The surfaces were as perfect as you'll ever see," Holliday said.
Senior infielder, Dylan Gardner, expressed his thoughts on the new stadium.
 "I could tell that (the construction crew) did not cheat anywhere, it was just immaculate, they didn't go the cheap route on anything," said Gardner.
Holliday was happy the OSU baseball program got to express gratitude for the incredibly charitable gift, but said that now it was up to the team to show that same level of gratitude each and every time they step onto the field. 
But, of course, fans want to know when they'll get their first taste of the stadium.
"We'll have inter-squad games and be training through the fall," Holliday said. "I would like to think at some point we can safely allow people to come to watch inter-squad games and glance at the facility."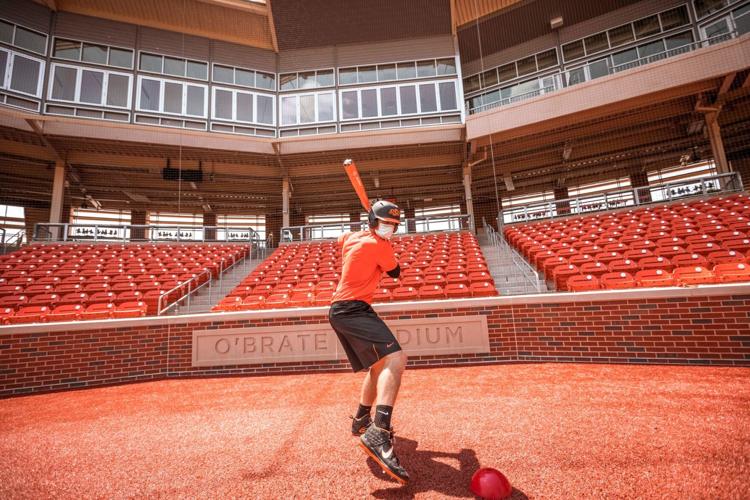 The inter-squad training games in the fall are a staple of OSU baseball and a pretty big deal. That will most likely be the first opportunity for fans to watch a game in person. There will obviously be more than Cowboy vs Cowboy games played in O'Brate Stadium this season.
"We have some great teams on this year's schedule," Holliday said. "I think (OSU fans) will be rewarded with an awesome baseball experience and a really good team to pull for."
The Cowboys have finally moved to their stadium, and they had their first practice at O'Nrate.
"It went great and the kids were fired up, lots of smiles, a lot of first moments, a lot of balls flying over the fence and just good things man," Holliday glowingly said of the first practice. "(We had) that positive vibe of seeing athletes happily training and running around like crazy."
The first practice also marked the first time the entire baseball team had been together since last March. 
"It was pretty surreal…to be around a lot of the guys that were new and the guys I hadn't seen in five or six months," Gardner said.
All in all, August 24 was much like Christmas day for the OSU baseball team. It was a day where a reunited family came together to celebrate a wonderful gift.
 "It was a joyous occasion, which is really what sports is all about," Holliday said.