Brayden Heslehurst jumped into his first season coaching women's basketball in Australia and was hit with a pressing question during an early training session.
"How did you get Neferatali Notoa here?"
"Who?" Heslehurst responded.
He had recently switched from coaching a men's team to leading the Logan Thunder of the Australian NBL 1 league and wasn't very familiar with the names of his players yet. But that was the last time Heslehurst would need to be told who Notoa was.
Neferatali – Tali for short – Notoa was sensational in that training session and earned an invite to join the talented team, which included players from top colleges, like Stanford, and even a player with WNBA experience.
The incredible part, according to Heslehurst, is that "as a 16, 17 year-old, Notoa went on to be in the starting five on our team for a load of the season in a league with women."
Now Notoa will be joining Oklahoma State, which plays in a pretty stout league of its own, in the Big 12. And Notoa brings high-level experience, earned at a young age, according to her former coach, due to her high basketball IQ. 
Cowgirls Add Two Standouts #okstate🔗 https://t.co/DctTNFVo1c pic.twitter.com/GLcG3f3YMq

— Cowgirl Basketball (@OSUWBB) April 15, 2020
"I think it probably comes from her mum," Heslehurst said, "She has had her mum as a coach for a long time.
"She just soaks up any information she gets from her coaches or teammates. She never sort of answers back or doesn't listen or switch off. She is always willing to listen and accept new information. People like that always sort of end up having a really good IQ because they always work to improve."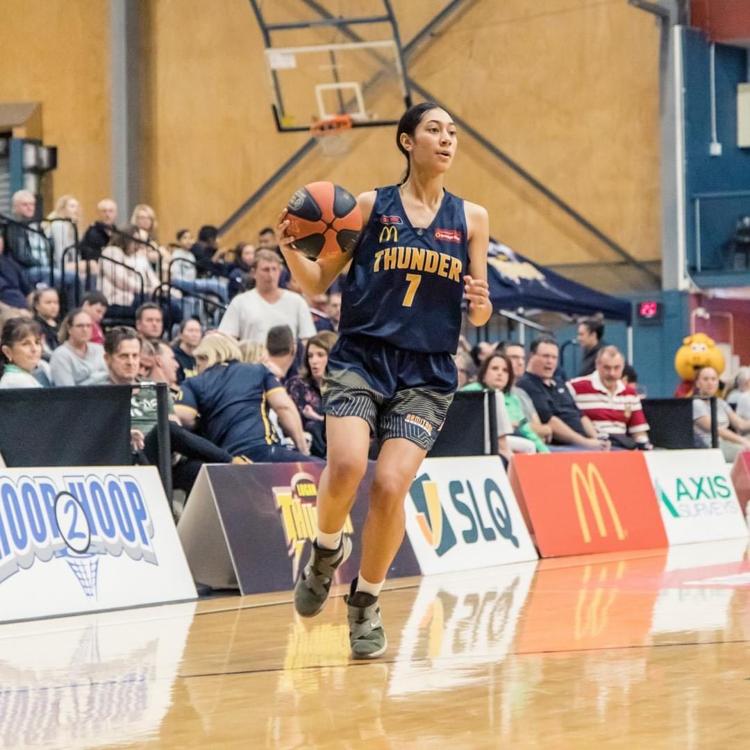 Notoa, along with her reputation as a smart player, is a versatile player who could give OSU coach Jim Littell plenty of options. 
"She is tall for a guard in the female game," Heslehurst said. "I think one of her best positions is point guard, but she can play anywhere from 1 to 3 and even 4, which she has played at times.
"(Notoa) can make plays for herself and others off the dribble, and she can shoot as well. When she is confident in her shot and actually shoots it without thinking, she can really shoot."
Notoa always had a goal to play college basketball and drew interest from multiple schools,  but Heslehurst feels like her decision was the right one.
"In my communication with (Tali and her mother), they have always been really impressed with what Oklahoma State has to offer, and to me, it seems like a really good fit," he said.
Moving across the ocean to a foreign country can be a challenge and Notoa factored in more than basketball when making her decision.
"Obviously Tali is a great player and a great person and probably wants to feel comfortable in an environment; Oklahoma State made her feel like that," Heslehurst said.
"One of the things that has struck me when I've spoken with Tali or her mum is that they just seemed really happy with the decision and with what OSU had to offer."