The COVID vaccine, a new president for the country and university, success on the field and fans in the stands. After dealing with a hellacious 365 days, the OSU community is ready for all that's coming in 2021. Here are the 21 stories OSU can look forward to in 2021:
1.  COVID-19 vaccine arrival:
As the new coronavirus vaccine becomes more and more readily available, it is President Hargis' hope that the opportunity will arise for every OSU student to receive it. "While we do not know exactly when our community will be fully vaccinated, the prospect that the end is in sight is comforting." Hargis said. As vaccines are distributed, it is important for the cowboy community to continue following CDC protocols throughout the spring semester. (Maddison Farris)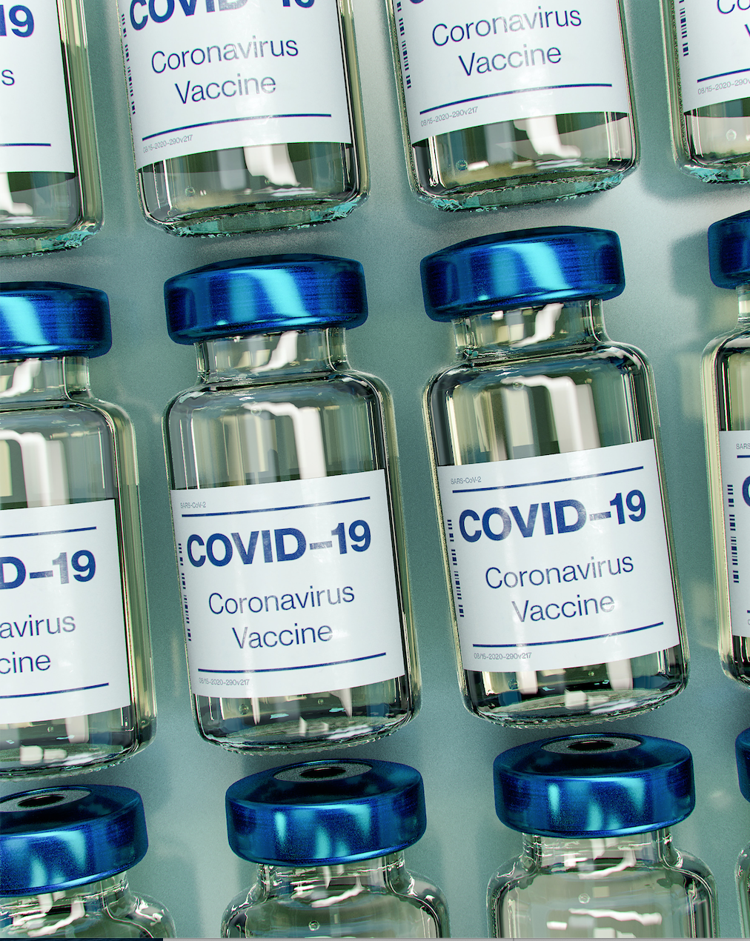 2. Hargis' retirement/new OSU president
On October 23, 2020, OSU President Burns Hargis announced to the Board of Regents and cowboy community that he plans to retire, effective July 1st, 2021. The search for a new president has already begun and students are eager to learn of the board's decision which is expected to be made public sometime during the spring semester. Hargis mentioned that it would be a bonus to have the new President be an OSU alumni. "It gives you instant credibility with the faculty, students, donors and alumni. I think it really helped me a lot to know that I drank the same Kool-Aid." Hargis said. (Maddison Farris)
3. Biden transition
As 2021 approaches, so does the coming Biden administration. President Elect Joe Biden is set to be inaugurated on January 20th. Vice President Elect Kamala Harris will also be sworn in that day. After the ceremony, the Biden transition will be official and the plans that the Administration has made will begin to take effect. Americans can expect to see a huge effort for coronavirus relief and international safety as the duo begins to lead America back toward normalcy. (Maddison Farris)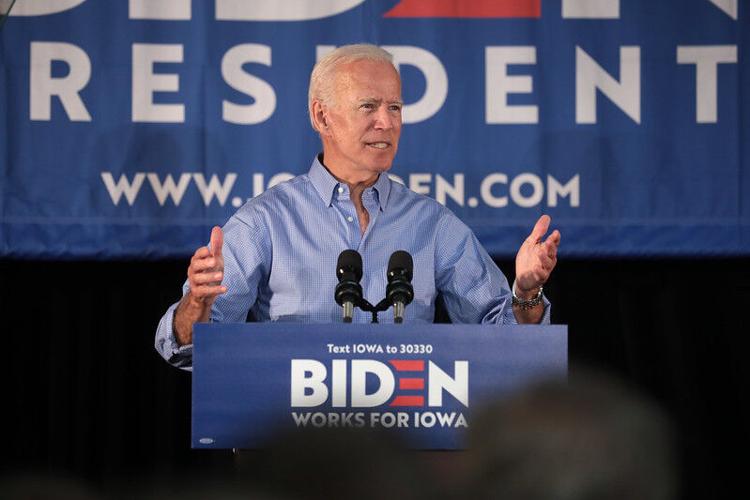 4. Covid restrictions/mandates on campus
With the New Year comes new restrictions. The infamous COVID-19 pandemic continues to sweep through America, affecting the way education is given and received. For OSU students, the new restrictions may seem like a drag but with mandatory in-person classes coming in full swing for the next semester, some may view this as a step in the right direction. While maintaining proper social distancing and wearing appropriate face coverings, students will be able to get that fulfilling classroom experience that has been so dearly missed. (Maddison Farris)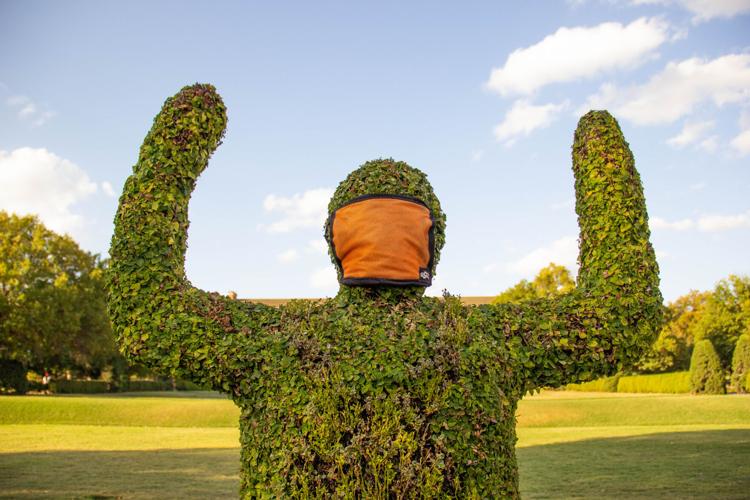 5.  100th homecoming
What's dubbed as "America's Greatest Homecoming," the 100th homecoming was cancelled in 2020 due to the pandemic. The scene near Washington Street was a ghost town as the usual exciting and colorful displays could not be exposed to the public in 2020. The OSU community should be excited as it seems to be worth the wait to have a safe homecoming for everyone to celebrate with the usual tradition of the Stillwater faithful and OSU alumni coming together to make perhaps the most anticipated homecoming in OSU history. (Jared A'Latorre)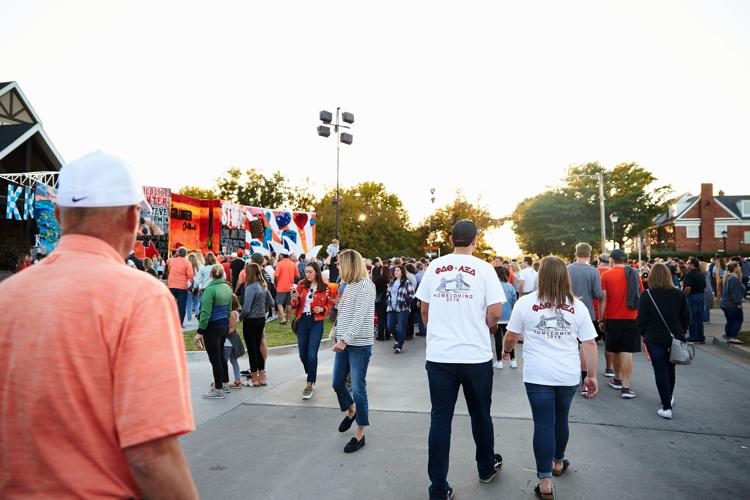 6. Graduation in person
One of the most contentious issues Burns Hargis faced this past year was his decision to make graduation mostly virtual. Thanks to the projected vaccine arrival, Hargis announced in a recent release that "While we do not yet know what the status of the pandemic will be in May, we plan to hold in-person commencement events this spring, perhaps outside. We will follow the guidelines from health officials as we make our plans and will be announcing those later in the semester." (Ryan Novozinsky)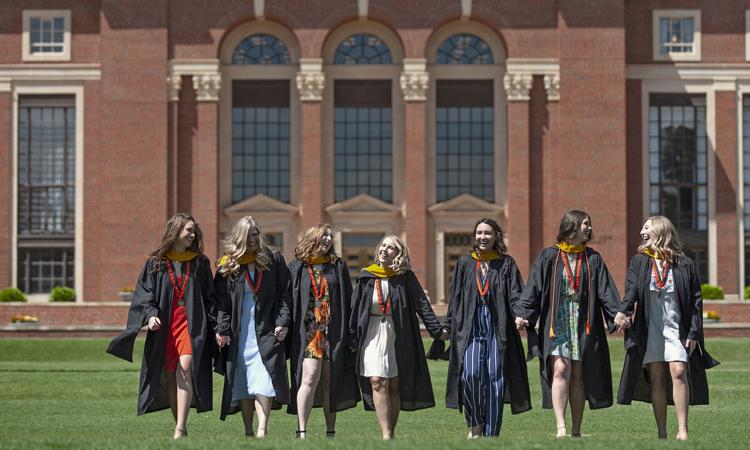 7. O'Brate Stadium (finally) set to open this season
It's nearly a year late, but Cowboy baseball is moving into its new home. The first game at O'Brate Stadium was supposed to be March 20, 2020, but with all spring sports being canceled because of the pandemic, the $60 million ballpark sat empty. Instead, the Cowboys have already quietly moved into the new facility. They are practicing, training and scrimmaging there in preparation for the 2021 season, which they will open at their new home. (Ryan Breeden)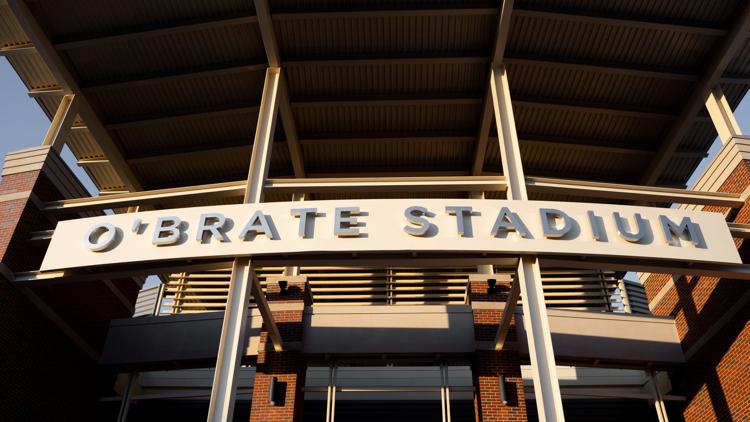 8. Two potential top-10 picks for OSU basketball
OSU fans will get a healthy dose of top-end basketball in 2021 in the forms of Cade Cunningham and Natasha Mack. As a freshman, Cunningham brings an energy to Gallagher-Iba Arena and eyes from the nation. He is also the projected No. 1 pick in the 2021 NBA draft. Mack is living up to her potential as a top-10 pick in next year's WNBA draft. She has worked wonders since stepping on OSU's campus. (Jacob Sturm)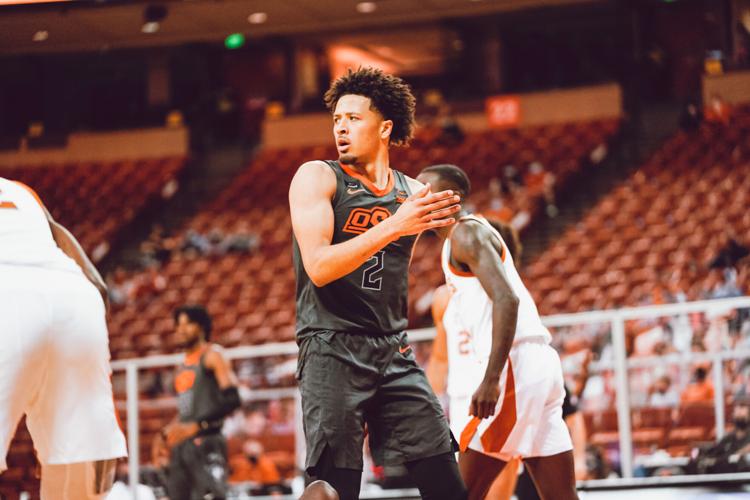 9. NCAA postseason ban decision could potentially be revealed
Will OSU men's basketball be postseason eligible this season? Who knows? On June 5, 2020, the NCAA announced a three-year probation for OSU basketball, including a reduction of scholarships, a fine and most notably a postseason ban for the 2020-2021 season. The university filed an immediate appeal, and as long as the appeal process is active, OSU is still eligible. If the appeals committee comes to a decision before the postseason, then whatever its decision is will determine the teams' eligibility. (Ryan Breeden)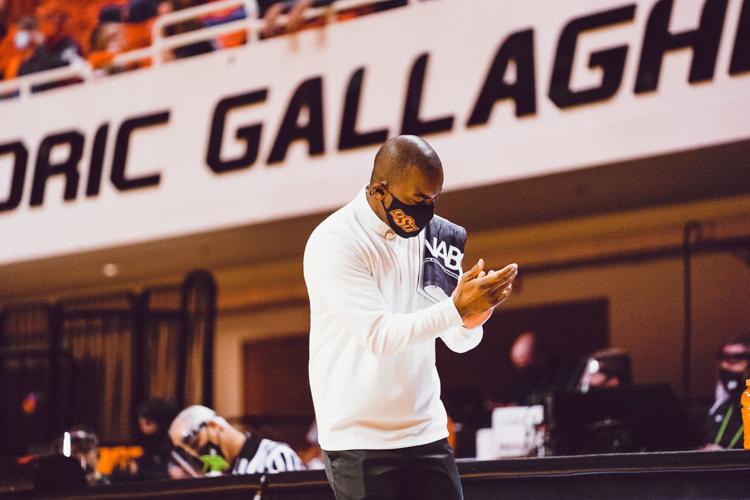 10. 2021 Olympics
Originally scheduled to take place from July 24th through August 9th, 2020, the Tokyo Olympics will now be held July 23rd to August 8th, 2021. The games are something that many viewers and athletes are looking forward to as the New Year is welcomed. As of currently, it is expected that visitors and viewers will be able to see the Olympics take place in person, despite the ongoing COVID-19 pandemic. OSU wrestler Daton Fix will partake in this year's games (Maddison Farris)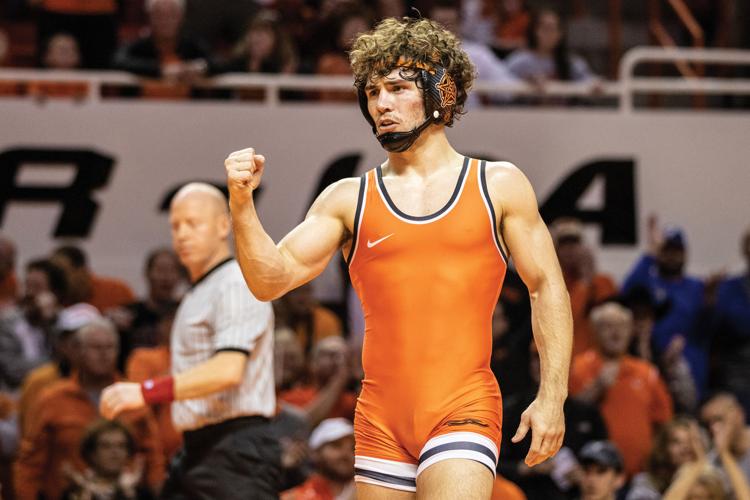 11. Looking ahead: Two talented quarterbacks, one starting spot
After a hectic 2020 season, there are more questions to be asked than answered. One of the biggest being: who will start at quarterback? Spencer Sanders is coming off his second season, and we've seen insane talent but also some inconsistency. On the flip side, Shane Illingworth will be a sophomore next year, and he has an undeniable talent in the pocket. Will Mike Gundy have a QB competition in 2021? We'll just have to wait and see. (Ryan Breeden)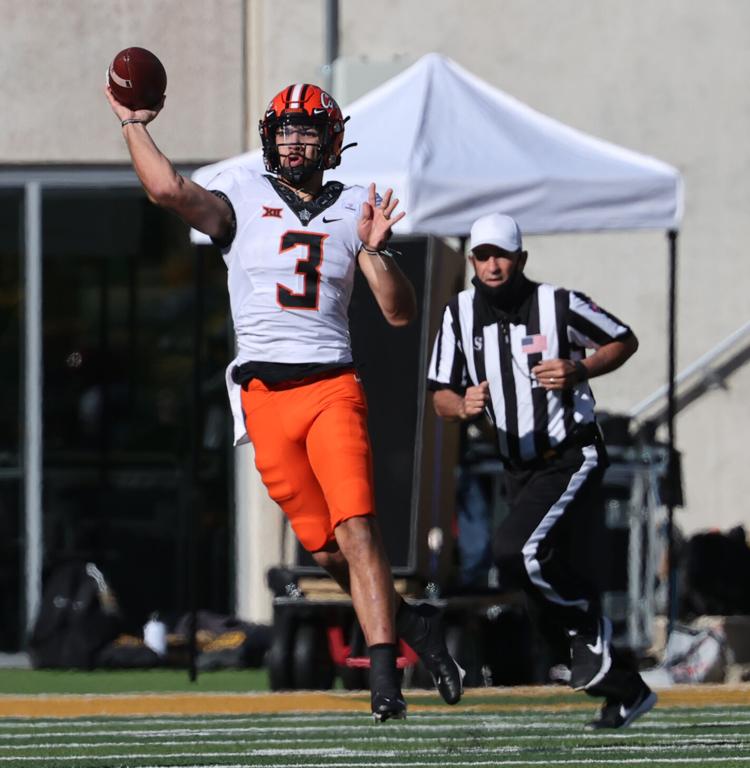 12. Hosting a shot at redemption
Oklahoma State was scheduled to host the 2020 NCAA tennis championships, but because of COVID, the event was canceled. However, the 2021 ITA women's team indoor championship was moved from Seattle to Stillwater because of COVID restrictions. The event is scheduled for Feb. 5-7, and because OSU is hosting, the Cowgirls will be competing in the event. The Cowgirls, who finished last year ranked No. 14, will use the event as a chance for redemption. (Ben Hutchens)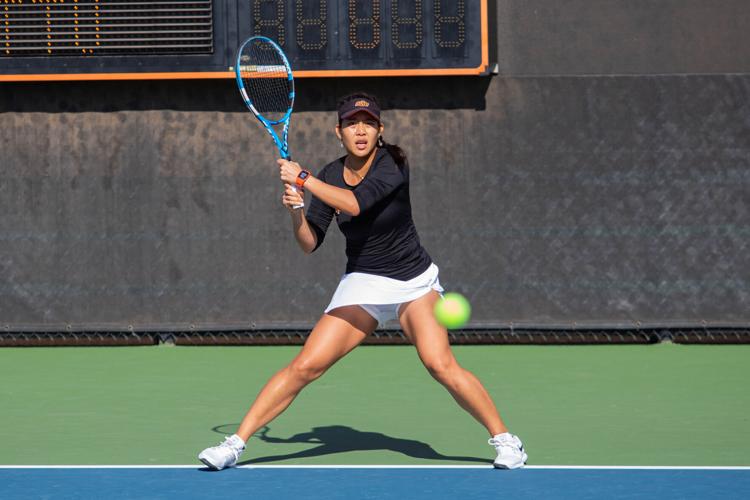 13. Champion Cowboys?
John Smith and his Cowboy wrestling squad share high aspirations this season. OSU, searching for its ninth consecutive Big 12 title, will be assisted by a powerful freshmen class, including the speedy offense of AJ Ferrari and two-time Oklahoma state champion Dustin Plott. In addition, OSU welcomes the return of defending Big 12 champions in Boo Lewallen and Travis Wittlake. Talent and depth solidify OSU as a legit contender for its first national title since 2006. (Adam Engel)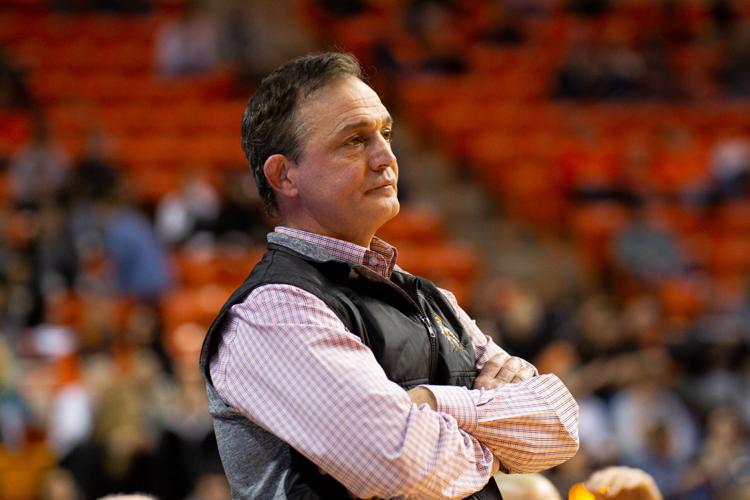 14. No spring break - wellness day instead
During winter break, OSU announced there would be "wellness" days instead of the usual spring break. Students will get to recharge their brains on Feb. 3, March 4 and April 13. This has to do with the ongoing COVID-19 pandemic to limit the mass amount of students traveling across the country. The Student Affairs team at OSU has also planned a variety of programs for students that will make these worth the while. (Jared A'Latorre)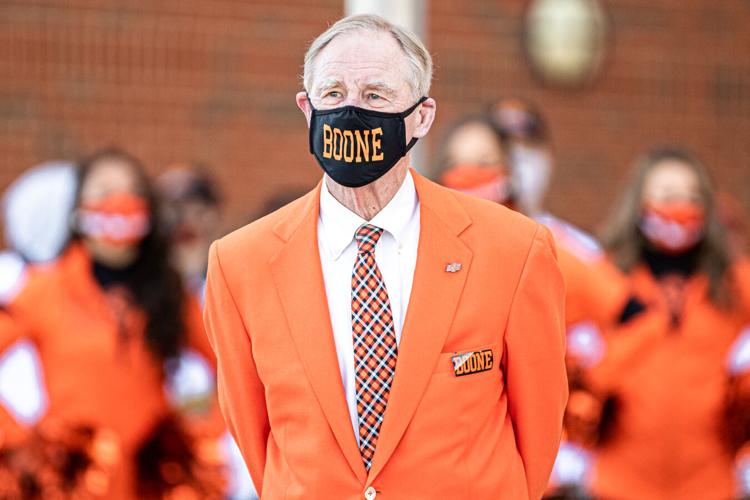 15. Fixin' for a return
Cowboy 133-pounder Daton Fix is eligible to return to the mat on Feb. 11, 2021, after serving a well-documented, one-year suspension. OSU fans are eager to watch their beloved Cowboy for the first time since finishing NCAA runner-up in a controversial 2019 133 title bout against Rutgers' Nick Suriano. Fix will also attempt to make the U.S. Olympic team for the 2021 Tokyo Olympics after utilizing an Olympic redshirt season. (Adam Engel)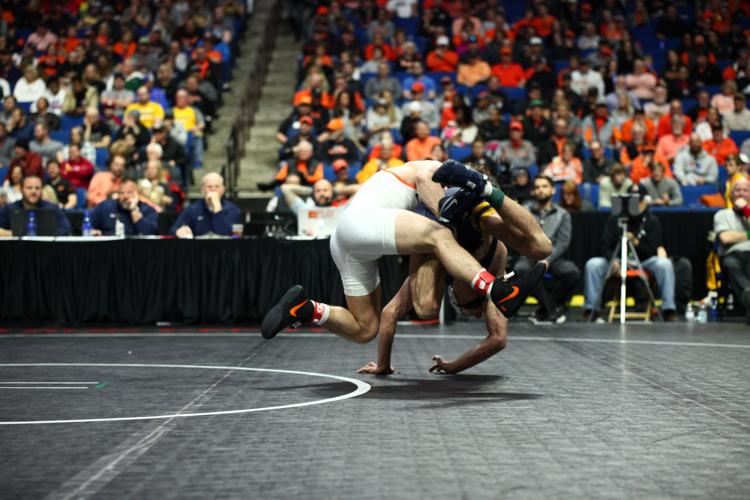 16. The three stages of this soccer season
The Cowgirl soccer season can be divided into three sections. OSU has already played most of its games, going (6-2-1) in Big 12 play. Then comes the "Impress the committee" stage. From February to mid-April, teams will schedule a few games to boost their NCAA Tournament resume. The third stage, which OSU appears likely to reach, is the NCAA Tournament. The 48 teams selected will compete for a championship bracket-style from April 30 – May 17. (Sam Hutchens)
17. Golfer Austin Eckroat comes back for one final attempt for a title
Oklahoma State has a long list of star golfers who have walked the halls of Karsten Creek, Austin Eckroat is seeking to become the next golfer to make his mark in Stillwater. After last season was cut short he, and the team, have unfinished business that led to him making the decision to return before going pro. Eckroat is expected to turn pro at the conclusion of the 2021 season. (Chris Becker)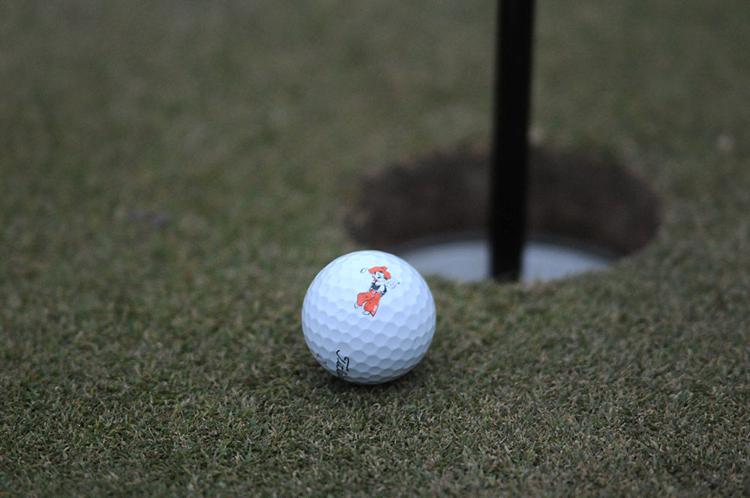 18. Stillwater movie releasing
After getting its November 2020 release date pushed back due to COVID-19, the movie Stillwater starring Matt Damon is likely set to premier in 2021. The plot synopsis for the movie reads as follows: "an Oklahoma man travels to Marseille, France, to prove that his estranged daughter is innocent of murder." (Ryan Novozinsky)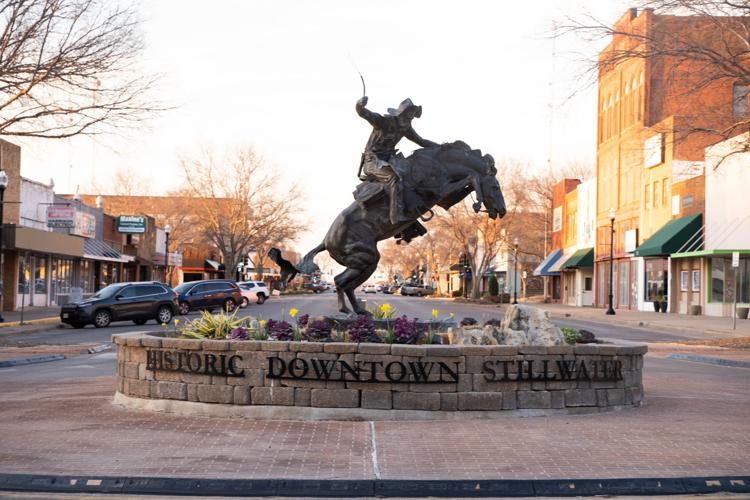 19. McKnight Center returning
OSU's McKnight Center for the performing arts is set to return to in-person shows in 2021. This begins with the hall's performance of "Selma" on Jan. 21. The McKnight Center is projected to be a $50 million dollar building and it finally will see people again in the coming year. (Ryan Novozinsky)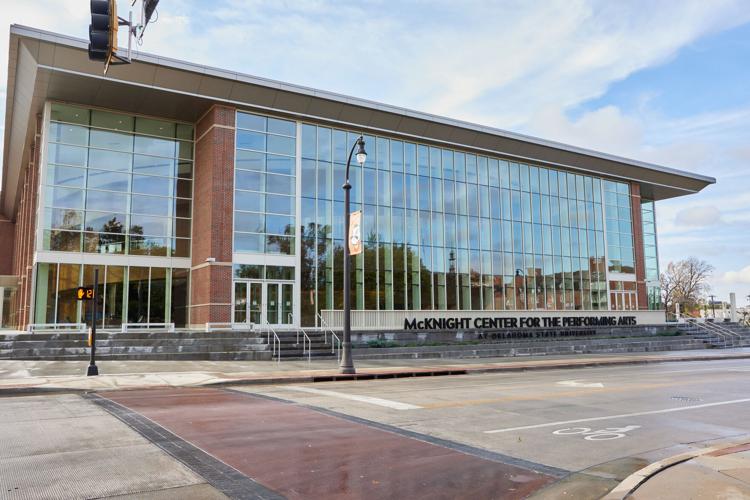 20. OSU softball looks to build off two previous seasons to get back to OKC
OSU was  in the midst of a 12-game winning streak before COVID-19 ended the season early. The Cowgirls have a lot of returners from the team that started 19-5 and also brings in some big-time additions to try and repeat the 2019 season that ended in Oklahoma City at the College World Series. With coach Kenny Gajewski at the helm, the Cowgirls will look to finally dethrone Oklahoma for the top of the Big 12. (Chris Becker)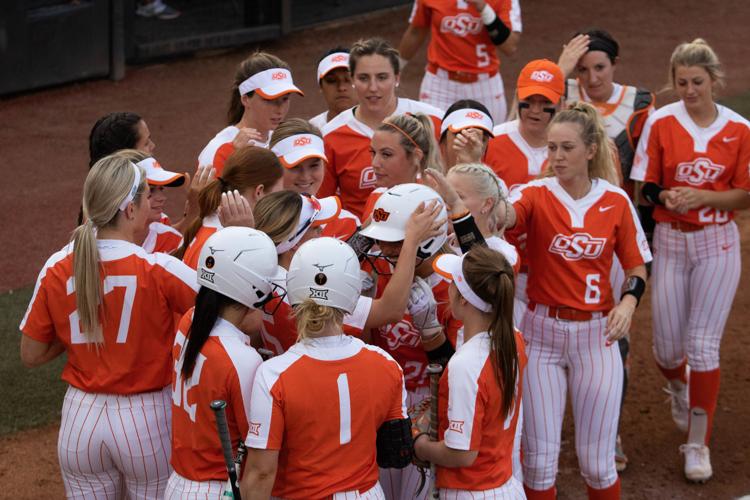 21. Some fancy astrological events 
If you love stargazing, mark your calendars for these exciting astronomical events expected to take place in 2021. The first is a Total Lunar Eclipse on May 26th which will display the moon getting darker and darker until it takes on a rusty red color. The second is an Annular Solar Eclipse on June 10th. During this event the moon will move in front of the sun without covering fully, creating a "ring of fire" effect. Lastly, on November 19th there will be a Partial Lunar Eclipse as the moon passes through the earth's shadow. All of these events will be visible from various locations in North America. (Maddison Farris)