Content sponsored by Maple 500 apartments 
Oh, there are a lot more than four, but who has time? We don't. We're studying (yeah, right). So, we grouped four categories and filled-in some details. If we missed yours, we apologize. The editors only give us so much room, so here's OSU's campus calendar.
1) Spring Sports -- all month.
Leading with the spring football game on April 28 seemed easy, so we did it. Besides, everyone wants to know what Coach Gundy has cookin' under his visor for this coming fall. Follow the O'Colly's coverage.
Football is big at OSU, duh, but there are a lot of spring athletics to follow. Baseball is in full swing, of course. Golf, tennis and track teams, women and men, are all out there fighting for victories, pistols firin'. And how about our awesome Cowgirls Equestrian Team!
2) Mom's Day -- April 14
It's now called Spring Family Weekend, but really it's always been about Mom. OSU plans several events to keep you and mom busy, including a morning brunch, afternoon art exhibit, Cowgirls softball and the annual Spring Sing. The evening is topped off by an inaugural event of the McKnight Center for the Performing Arts when it hosts an evening of chamber music.
We would be wrong to forget the opening of the new Spears Business College building and dedication on April 13. After watching it go up these past few years, Dean Eastman finally gets to crack the champagne across the bow of the new building and officially open its doors.
3) Drop Class deadline -- April 13
Just in time for mom's arrival, as if there wasn't enough stress in your life already. Do the smart thing and seize the opportunity. While you're at dinner  after a fun day, drop a casual bomb.
"Mom, I love you so much. And I've got great news! Remember that class I was flunking? Well, I dropped it so you don't have to worry!" Then just keep talking, and it'll be as if she never heard it. We swear it works. We did it after dropping calculus one semester.
After mom leaves, you'll need to chill. If you're not into sports, hit Karaoke Night, grab a show at the Seretean, take in a movie on the lawn or do yoga in the garden.
4) Apartment Hunting -- all month
Ugg, another stressor! Let Maple 500 relieve the anxiety over finding a new pad for fall. With $1 million in renovations, our units feature stainless steel appliances, granite counters, washer/dryers, microwave ovens and dishwashers in every unit, accented by beautiful hardwood floors and spacious rooms -- modern living with a retro vibe.
10-month lease on 2-bed 2-bath; $200 gift card on 1-year leases.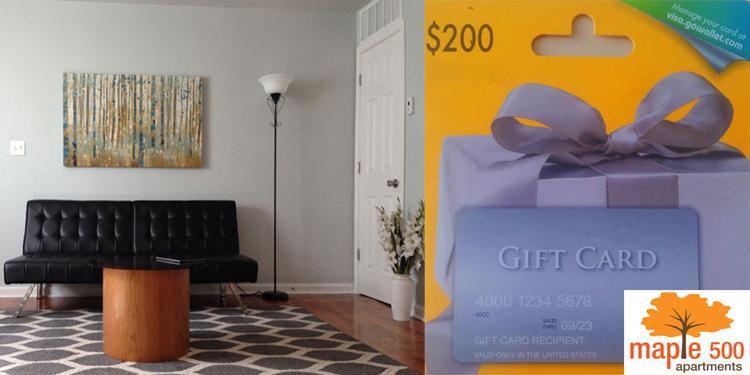 One half-block east of the Seretean Center, behind Qdoba, there's no better bang for your apartment buck.
Text or call: 405-377-2787 or visit www.maple500.com.